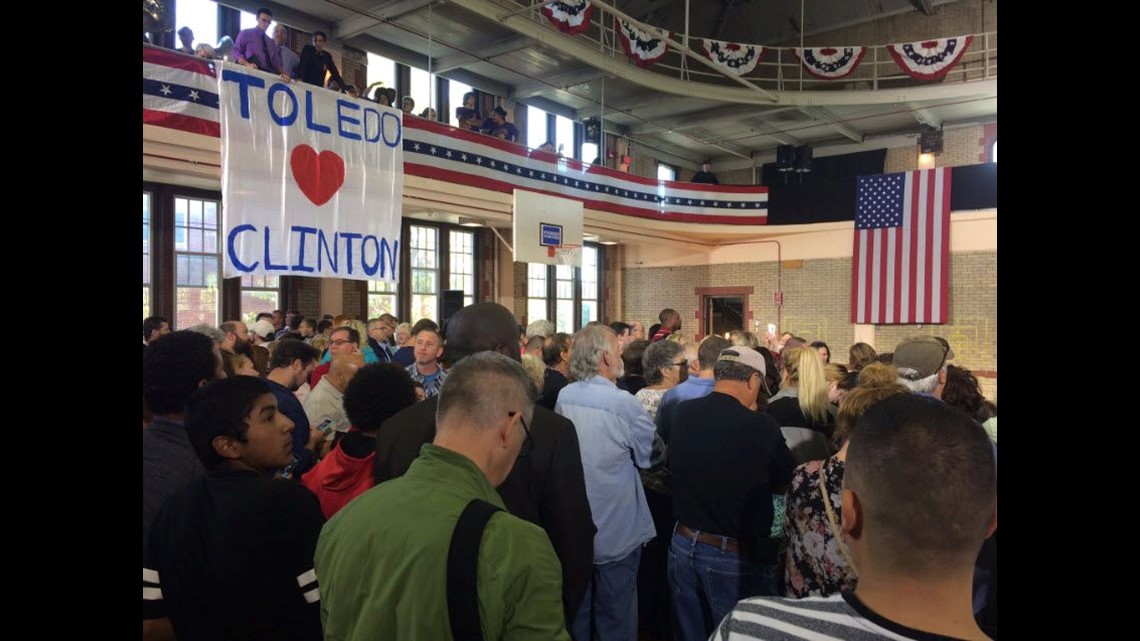 TOLEDO, OH (WTOL) - Former President Bill Clinton and husband to Democratic presidential nominee Hillary Clinton will speak at Waite High School Tuesday to urge Ohioans to register to vote.
On Monday, the school was extra busy with normal classes coinciding with preparations for the visit of the 42nd president.
Principal Todd Deem got the call Sunday that President Clinton would speak at the school. Almost immediately, Deem and school officials began the planning process.
"It would be nice to know what made him choose Waite High School," Deem said. "Whatever the reason, I'm just glad they're here. It's an honor for our school and for our district to have Bill Clinton and to host him."
The school chose the school's original gym as the venue for Clinton's speech.
Crews spent hours dusting stairwells, changing light bulbs, and fixing wiring to make sure the gym is ready for Clinton.
While officials were hard at work, some students could hardly contain their excitement for their special guest.
"Well, it shows you they're real, like real people. And it's a real person behind it, not just a face," said senior Alicia Guerra. "It brings them into your life."
"Yeah, it's very important, very key," senior Andreas Juarez said. "Because Ohio is an important state in the election."
Clinton is expected to express the importance of November's election for Ohio families and urge Ohioans to register to vote ahead of the October 11 deadline.
Doors are expected to open at 11 a.m. with Clinton expected to speak at noon. Those wanting to attend the speech were urged to RSVP on Hillary Clinton's campaign website.
The Secret Service will be posted around the school, running the show start to finish.