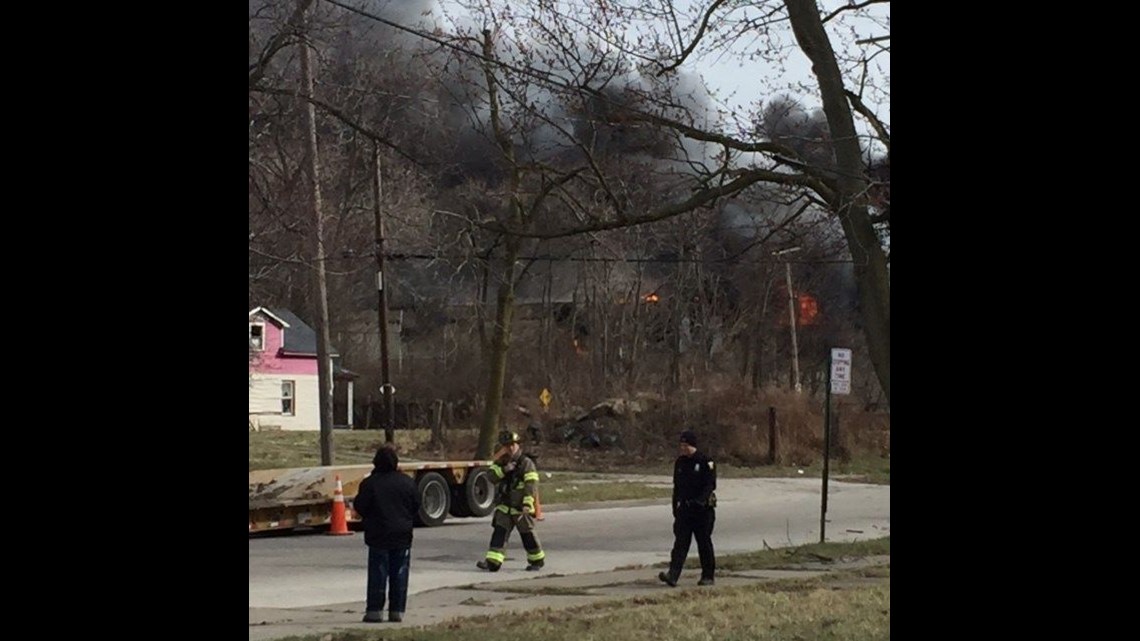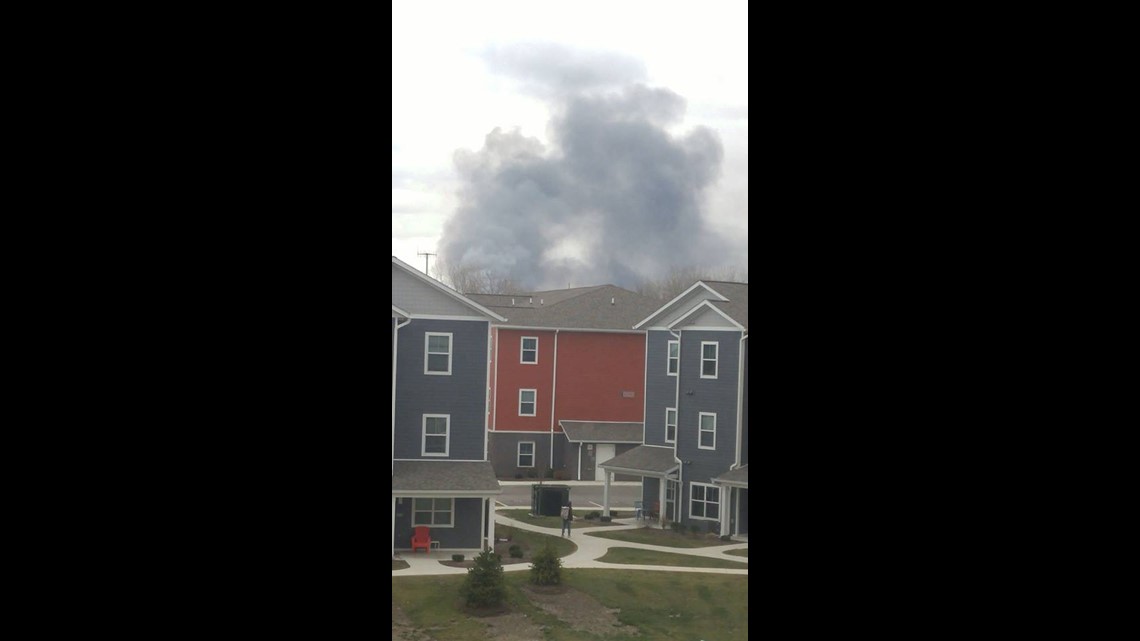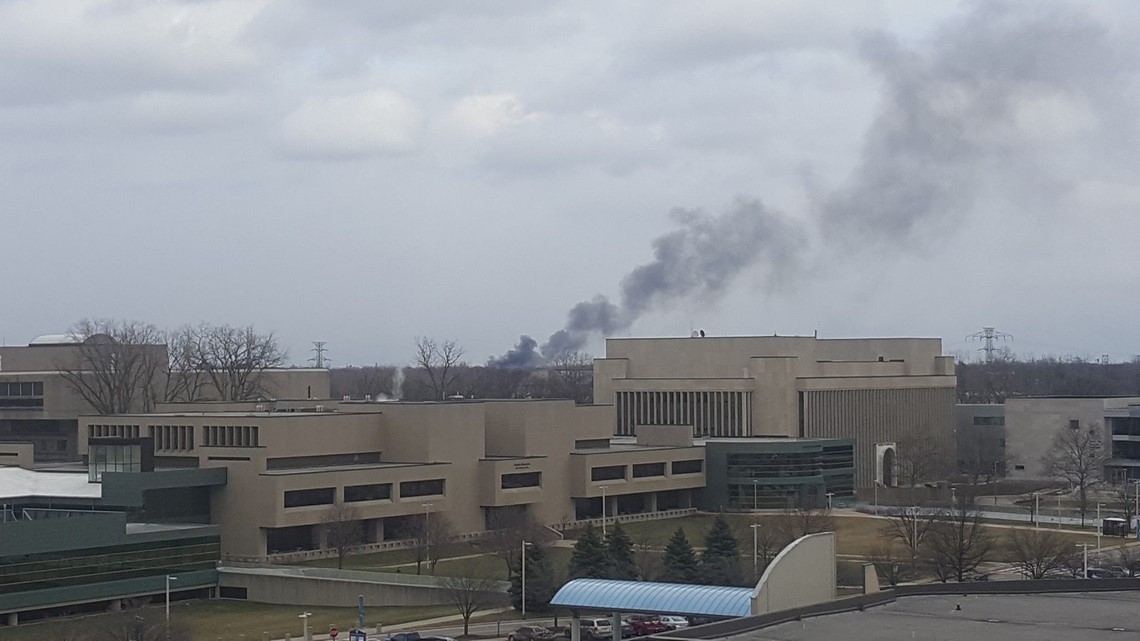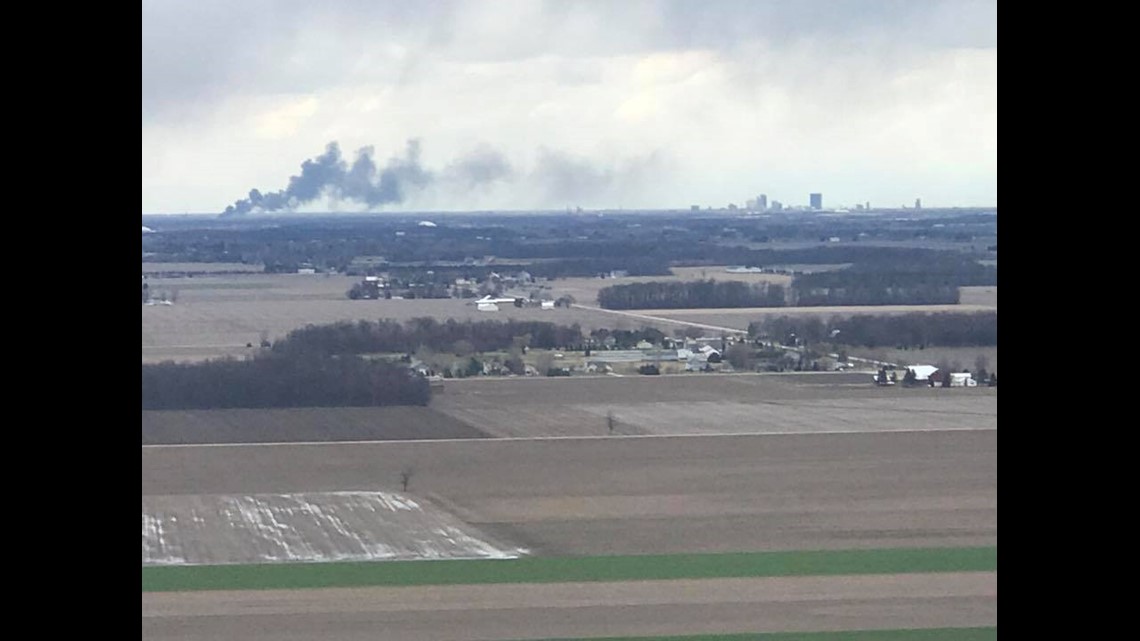 TOLEDO, OH (WTOL) - A day later, firefighters are controlling the remains of a chemical fire that broke out at a lithium plant in central Toledo Thursday afternoon.
The fire started at Lithium Innovations on Campbell Street at about 2:45 p.m. The fire is releasing lithium gas, a potentially toxic fume, into the air. The gas could make the air difficult to breathe.
The Toledo Fire Department began introducing water around 6 p.m. to help control the burn. The cause of the fire has not been determined.
Firefighters evacuated a five-block area between Nebraska Avenue and Campbell Street north to south and between Pulaski Avenue and North Hawley Street east to west. However, residents were able to return Thursday evening.
Firefighters set up a command post on Buckingham and Junction. Meanwhile, police went door-to-door to help evacuate residents. No injuries have been reported.
"I was terrified because like I said I have family members that's in this neighborhood and just looking from the sky you could just see the smoke," said Rachelle Roy. "And the smoke was so dark and heavy that I was just really praying that the family was okay."
Evacuations were voluntary, but police advised anyone not wanting to evacuate to close down their house.
A TARTA bus was set up near the command center to keep residents out of the cold Thursday. The Red Cross also set up a shelter at Bowsher High School for anyone who was evacuated.
Firefighters originally decided against fighting the fire with water due to the lithium inside. Lithium and water are combustible when combined, which could cause an explosion.
Firefighters later determined there was not as much lithium inside as thought and could safely extinguish the flames.
The Ohio Environmental Protection Agency was called out to monitor the air, and all testing came back OK. On Friday, EPA officials said they finished monitoring the quality.
Another issue was the age of the building, which was built in the 1940s. Because of this, crews were concerned about what could of been on the inside of the building because it's so old. They said there were other structures built inside.
On scene, firefighters used two tower-ladder trucks to douse the flames with water. If the fire were to get out of control, they would immediately end the operation.
"Obviously we're going to monitor the outside and make sure that we don't have any violent reactions and if everything goes as we hoped we'll start to extinguish the fire" said TFD Pvt. Sterling Rahe.
Pvt. Rahe says most of the fumes went away from the neighborhood.
"All of our readings at this point have nothing that would concern us at this point," Pvt. Rahe said.
A Toledo Police drone was brought in and surveyed the building from overhead.
Police say the drone not only captured video to help firefighters assess what was happening inside Lithium Innovations, but it was also able to carry air quality test strips in the air to check the air quality.
Both Mayor Paula Hicks-Hudson and Toledo Fire Chief Santiago said it was a combination of everyone's hard work, including building inspectors, the EPA and rescue teams that prevented the situation from being much worse.
"Yesterday's incident could have been much worse if it wasn't for the building inspection department along with our fire prevention inspector," Pvt. Rahe said. "It was perfect, everything played out perfectly."
Lithium Innovations was established in 2009 by Toledo entrepreneur Ford Cauffiel.
The company produces lithium materials to make 10-year lasting batteries.
Lithium produced at the plant also serves as an insulating material for plate glass.
During a 2010 inspection, fire inspectors found large quantities of lithium.
But after modifications and improvements, the plant met all qualifications for building and fire codes by November 2011.
"This Lithium Innovations was a new business that we have not had in the city of Toledo," said Chief Building Official David Golis. "It took a lot of research and a lot of cooperation between them. And figuring out how to handle this and how to make that operation and that building safe."
In 2015, Lithium Innovations landed a contract with the Department of Homeland Security to develop a compact, rugged, neutron detector for finding possible atomic weapons.