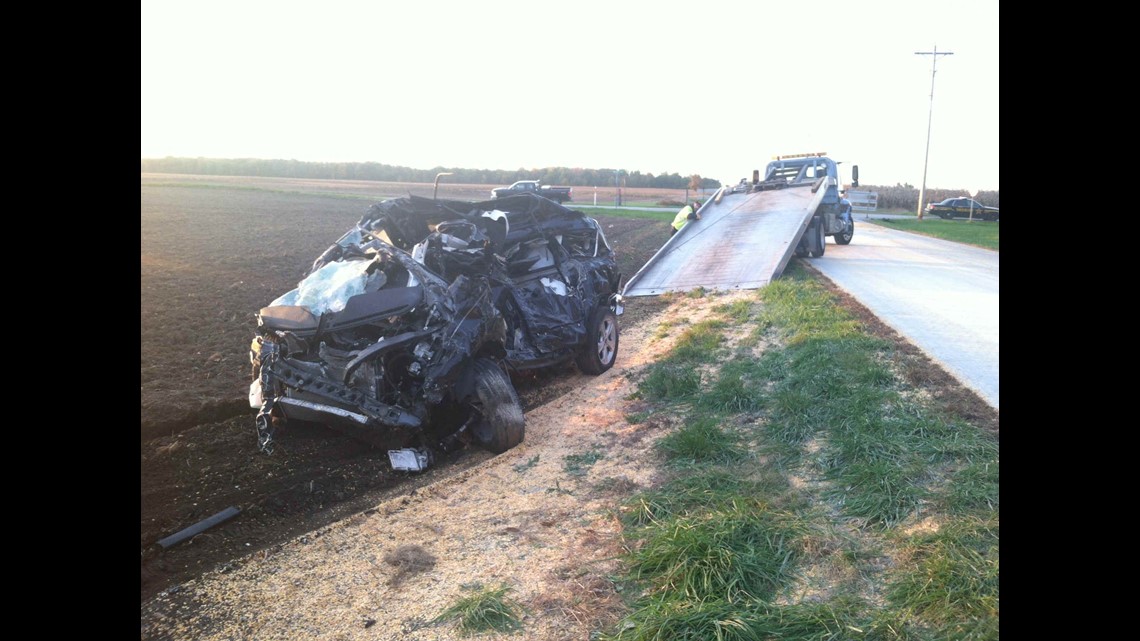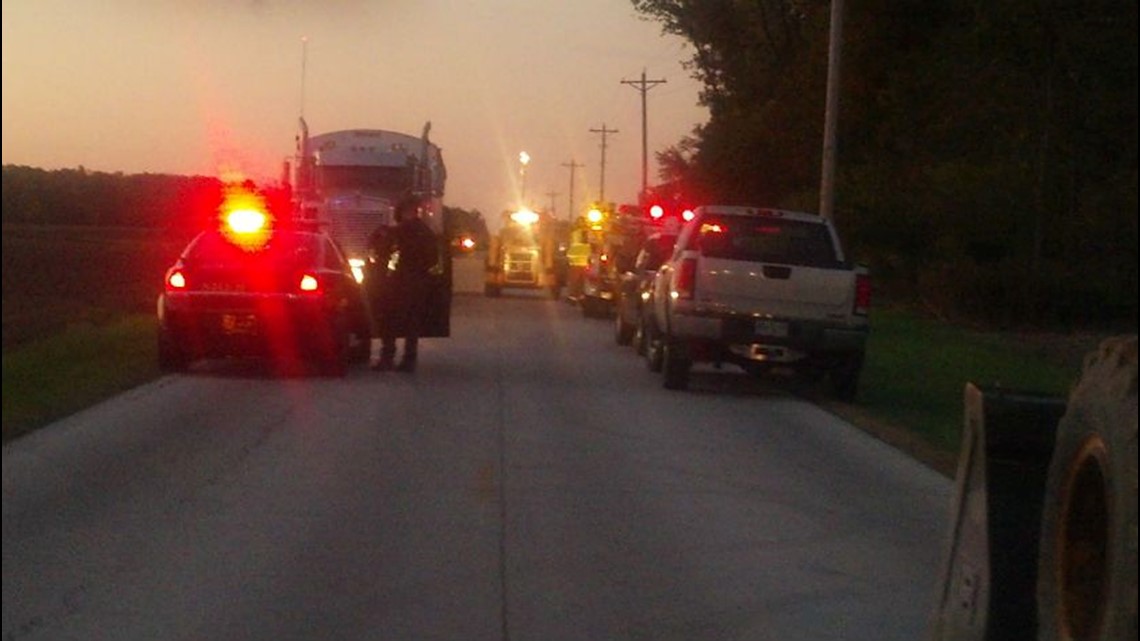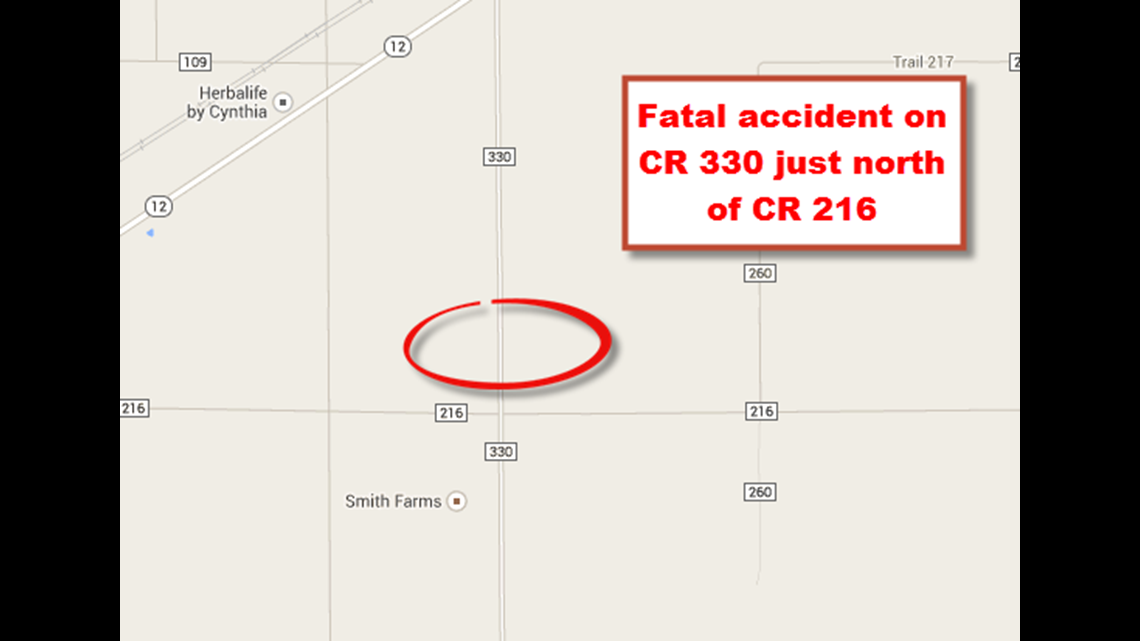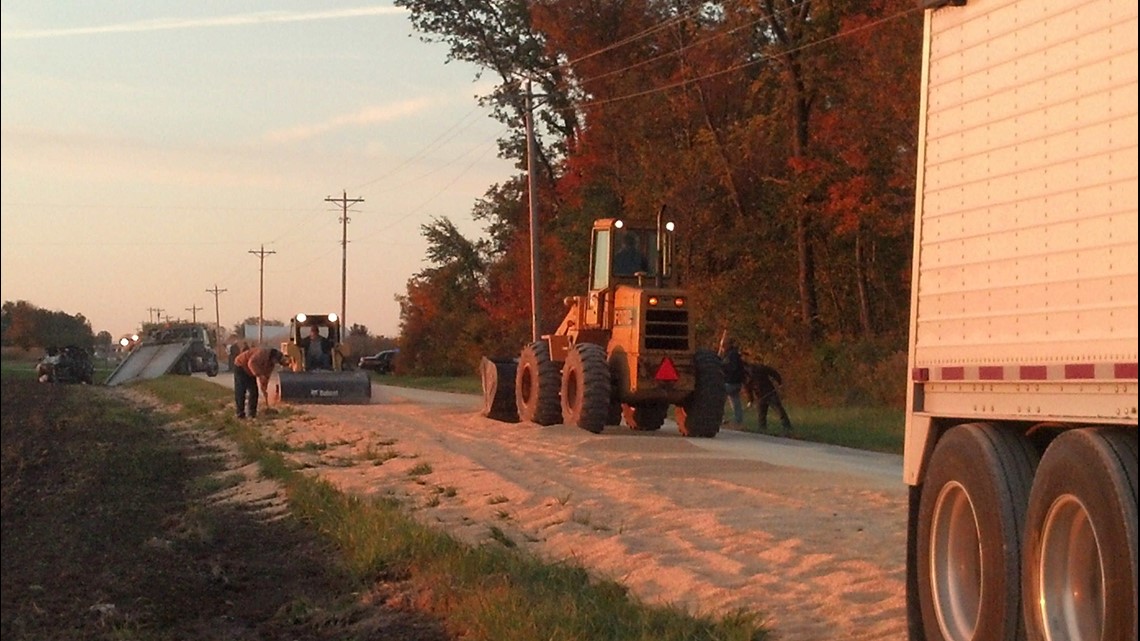 HANCOCK COUNTY, OH (Toledo News Now) - The Hancock County Sheriff's Office has confirmed a fatal accident on County Road 330 just north of County Road 216.
The accident happened around 5:30 a.m. Monday. The sheriff's office says Craig Scalf, 55, of Tiffin, was driving a Ford Escape westbound on CR 216 and James Cole, 45, of Mount Blanchard, was driving a Kenworth W900 tractor pulling a grain trailer full of corn. Officials say Scalf failed to stop at a stop sign and struck the trailer.
Scalf was pronounced dead at the scene from injuries sustained during the crash. Cole was not injured.
CR 330 is shutdown from state Route 12 to just south of state Route 216. Cleaning up the scene is difficult since corn spilled.
Crews from the sheriff's office and fire department are on scene, and EMS is urging drivers to avoid the area until further notice.
Text "BREAKING" to 41911 to get breaking news alerts on your mobile phone.