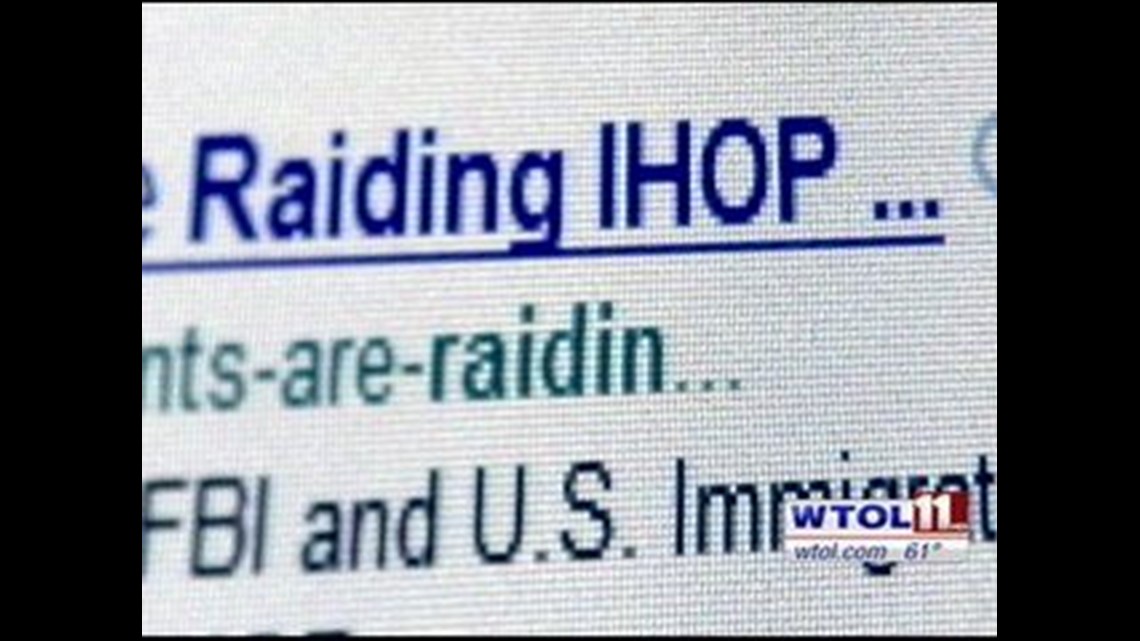 Posted by Dave Dykema - email
TOLEDO, OH (WTOL) - The FBI won't confirm anything and are basically staying mum about Tuesday's raids on six area IHOPs and one in Evansville, IN.
However, a local law enforcer tells WTOL 11 the raids looked for evidence of money laundering, any ties to terrorism, and undocumented workers.
Paul Paquette, who developed the course on Domestic and International Terrorism at the University of Toledo, says this area is a place where such raids shouldn't surprise anyone.
Meanwhile, Toledo again shows up on the internet and blogosphere. This time it's full of chatter that the raids are tied to terrorism.
The stories and opinions are short on substance and void of proof.
Still, Paquette says, "We have a lot of ties to terrorism in northwest Ohio."
He says the coordination of federal agencies to bust terror-sympathizers in this country is not unusual.
"There are a number of legitimate business enterprises throughout the United States that have been known to be involved in acting as middle-man between collecting money from contributors for various terror operations," Paquette said.
Legitimate businesses are needed, he says, to launder the money to avoid suspicion.
Some also hire illegal workers.
"We've even heard about it in Ohio, northwest Ohio," Paquette said. "We've seen a number of terror cells get arrested up in Detroit, four of which were former students at the University of Toledo."
That throws more fuel on the internet terror fire.
Paquette says the feds will continue to play it tight if their net hopes to snare more evidence.
Remember, nobody's been arrested.
If the raids had nothing to do with terror, would Paquette be surprised?
"No," said the instructor.
And if they do? Would that surprise him?