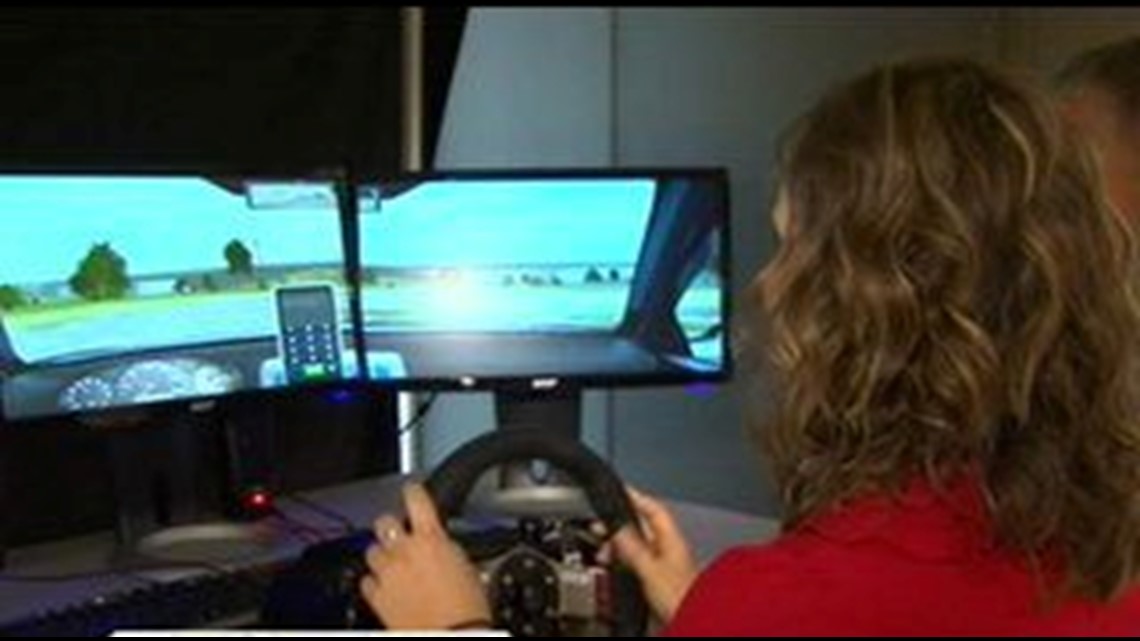 TOLEDO, OH (WTOL) – It has been proven time after time: Distract driving kills people. That is why several Toledo companies are having their employees take part in a distracted driving simulation this week.
Carrie Hitchner is behind the wheel of a car simulator. It is not long before she is picking up the phone and dialing. Not long after, however, she finds herself driving on the other side of the road. Luckily no cars were there.
Eventually Hitchner's luck runs out and she gets into an accident. Sirens start blaring.
"Did someone hit me?" asked Hitchner.
Actually, Hitchner hit a pedestrian.
Hitchner said the game felt real.
"The text messages that pop up and you have to respond, which I think happens a lot, and you don't realize, like, I stopped the car when I was texting, so I stopped in the middle of an intersection," said Hitchner.
That is why the safety manager at SSOE applied to have the simulator put in the lobby.
"The main message is: You can't take your eyes off the road for one second or even two seconds," said Tony Geise, SSOE safety manager.
The reality is that distracted driving kills. According to the State Highway Patrol, 74 lives were lost between 2009 and 2011 due to distracted driving. It also leads to more than 31,000 crashes.
Julie Walcoff from the Ohio Department of Transportation said the increasing statistics is why the simulator is gaining popularity.
"So many people request to use it for their events because it is getting the message across how unsafe it is to be too distracted while you're driving," explained Walcoff, ODOT's Safe Routes to School program manager.
The simulator already has Hitchner rethinking her driving habits.
"I probably should put my phone in my purse and not touch it while I'm driving," admitted Hitchner.