(WTOL) - A common medicine is now being recalled.
CVS Health 12 Hour Sinus Relief Nasal Mist is the latest product to issue a warning about in a summer of recalls.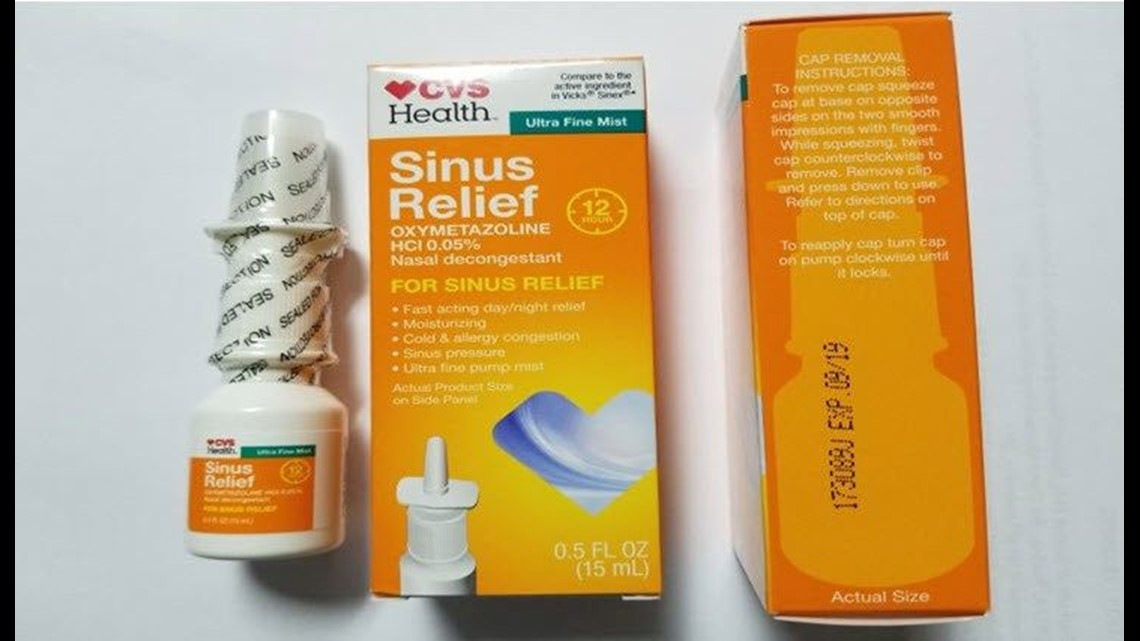 It was found to be contaminated with the bacteria Pseudomonas aeruginosa, which could be life-threatening to people with certain conditions.
The CDC says healthy people could also develop a slight illness after use of this product, especially after exposure to water.
Details of the product are as follows, according to the FDA:
The product is used as a nasal decongestant and is packaged in a 0.5 fluid ounce bottle that is placed in an individual folding carton. 16,896 units were released with UPC code 50428432365.  The affected CVS Health 12 Hour Sinus Relief Nasal Mist lot is Lot # 173089J, EXP 09/19. The product can be identified by a white nasal spray bottle and an orange label with Sinus Relief stated in white with CVS Health on top left. The IFC containing the bottle is also orange and contains the same wording.  Lot 173089J and EXP 09/19 is coded on the side panel of the carton. Product was distributed Nationwide to retail outlets.
The FDA says they have not yet received any reports of anyone becoming sick after using the spray.
Anyone who bought the spray should stop using it and return it or throw it away.