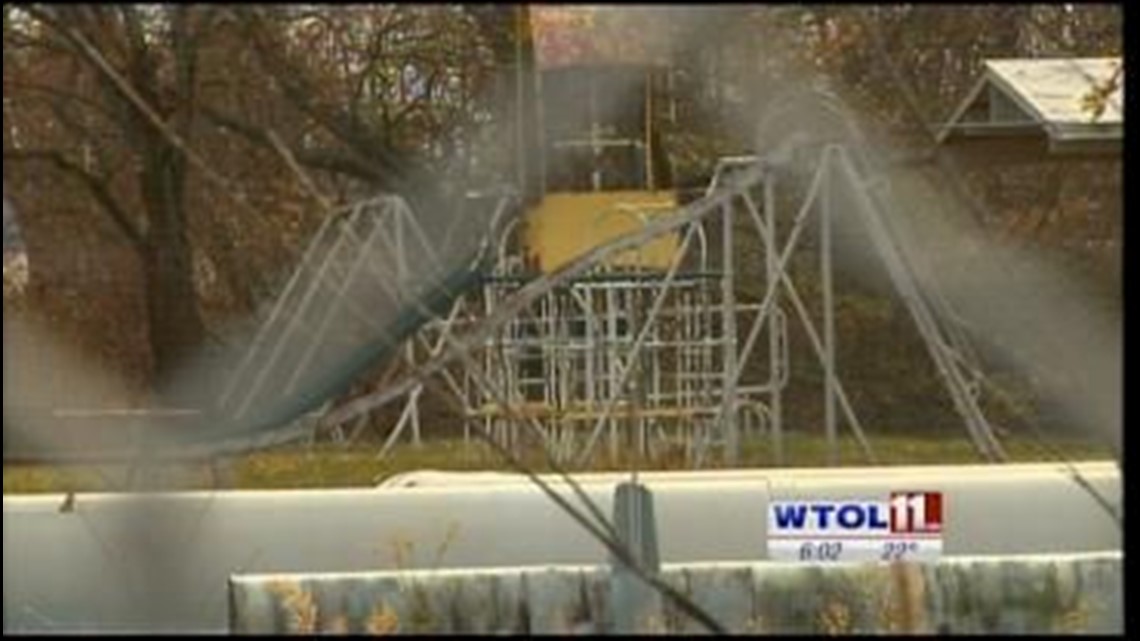 SANDUSKY COUNTY, OH (Toledo News Now) - The Easter Sandusky County cancer cluster remains a mystery.
35 children have been affected and several have died.
The drinking water, soil and air have all been tested but, still, no cause has been found.
Herb and Renee Farley are part of a class action lawsuit involving cluster victims filed against the Whirlpool Corporation.
They live directly across the street from Whirlpool Park, which the corporation operated until 2006.
The Farleys claim a previous owner of their home has non-Hodgkins lymphoma and the value of their home has dipped.
"Definitely it's gone down. Talk to anybody around here. Nobody would want to buy this property," said Ms. Farley.
Recent tests by Whirlpool say the park is contaminated with cancer causing PCBs.
But a corporation report concludes the PCBs are not leaving the property.
The Farleys say Whirlpool found other more dangerous, less publicized carcinogens on the park property during testing.
They've tested their well water.
At least for now, The Farleys say it's safe to drink.
"There's always the possibility ground water moves. Our closeness to the park is something always on our mind," said Mr. Farley.
The Farleys want Whirlpool to cross the street, do water and soil testing and deem their property safe.
"But since those carcinogens that we know about now have popped up there at the park, we're going to have our water re-tested for any of those also," said Ms. Farley.