TOLEDO, Ohio — This weekend you can celebrate freedom, dads, and maybe even see some adorable kittens. We have all that and more - keep reading to see what you can do to Go 419 this weekend.
THURSDAY
Half-Off Pizza | The Distillery | Every Thursday and Sunday 3-11 p.m.
Pizza lovers, I think I know what your new favorite days of the week are! Over at the Distillery on Heatherdowns, pizzas are half off on Thursdays and Sundays. Enjoy your favorite pie, with all the toppings you love, all for half price. This sounds like the perfect treat as you are heading into or ending the weekend.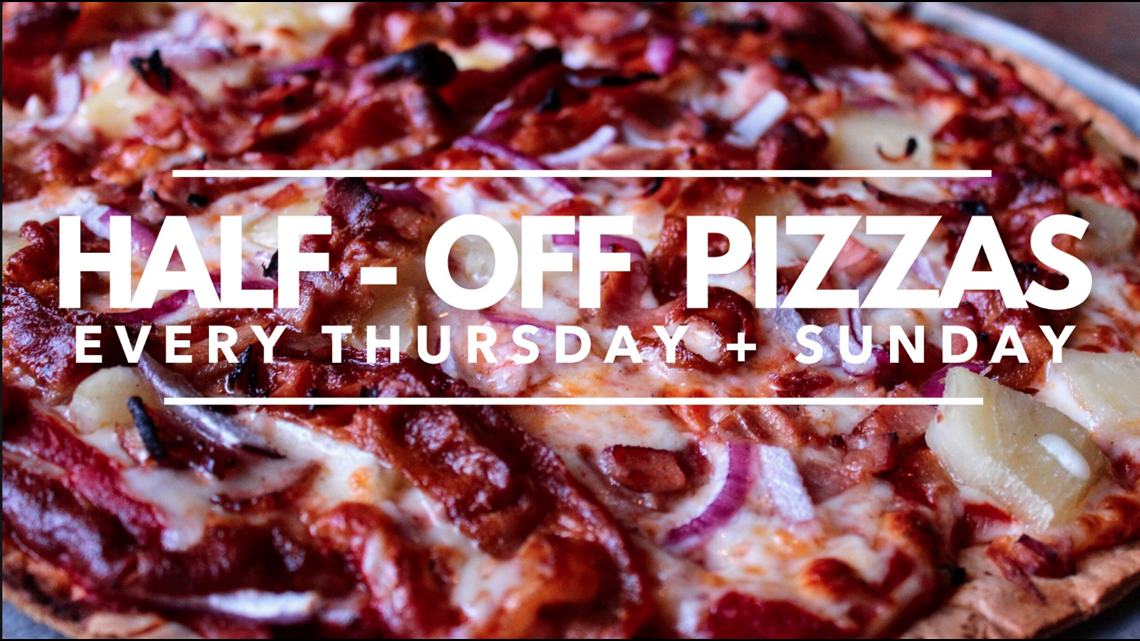 Blackout Poetry Slam | Virtual | 7-8 p.m.
Have you been looking for a creative outlet? Want to find a new hobby you can do at home? Thanks to the Birchard Public Library, you can learn how to write blackout poetry and not even have to leave the house.
Join Gibsonburg librarian Savannah Heabler on Zoom and learn how to craft your very own poem. At the end of the session, everyone will get the chance to will share their poem in this virtual setting coffee house style.
Registration is required and you can do that right here. Call 419-637-2173 with any questions.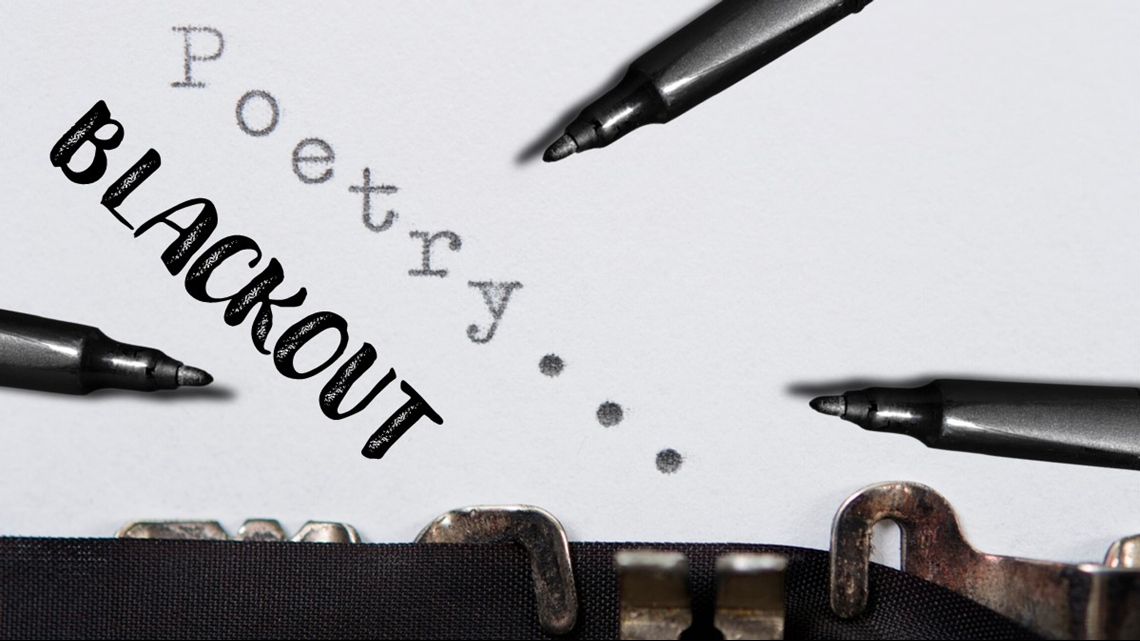 FRIDAY
Curbside Kitten Shower | Toledo Human Society | Friday - Saturday 12 p.m.-4 p.m.
This weekend just got a whole lot more adorable. The Toledo Humane Society is hosting their annual Kitten Shower, but with a curbside twist. Drive by the Kitten Shower from noon-4 on Friday and Saturday to visit with some fuzzy friends, pick up your party favors, drop off gifts for their kittens, and enjoy a quick treat to go.
They are in need of a bunch of supplies right now and you can help! Check out their Amazon registry here.
Juneteenth in the Park | Walbridge Park | 12 p.m.-6 p.m.
Start your day celebrating black independence day and maybe pick something up for dad for Father's Day. Head on over to Walbridge park and support several black-owned businesses that are ready to supply you with your favorite items and treats.
Along with all the great shopping opportunities, they also have some fun for the whole family including bouncy houses and double dutch competitions. Plus, all dads will be receiving a sweet treat.
Juneteenth Dashiki Party 2020 | Agenda Sports Bar & Grill | 6 p.m.-2 a.m.
Celebrate freedom at Agenda's 3rd Annual Juneteenth Dashiki Day Party. The patio and kitchen will be open, plus drink specials, and DJ Ohio Watson playing your favorite jams.
There is a $10 entry fee, and a $5 entry fee if you are wearing a dashiki or any other pro-black attire. This all begins at 6 p.m.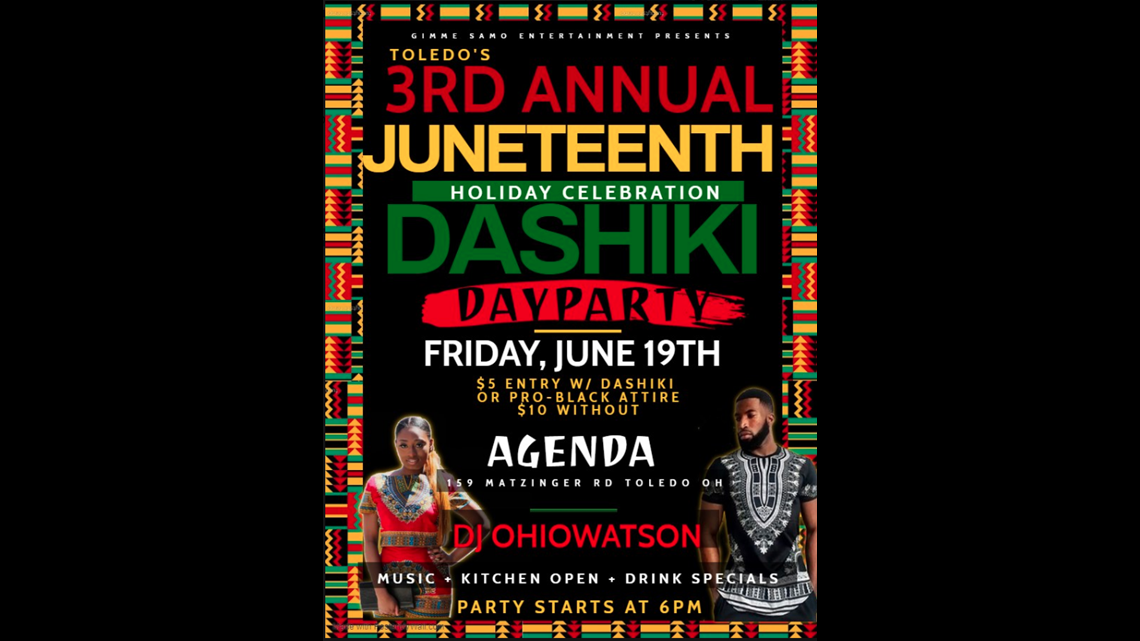 SATURDAY
Virtual Bike Ms : Bike to the Bay 2020 | Virtual/Perrysburg | 6:30 a.m.-1 p.m.
While the world seemed to have stopped for a while, diseases like MS don't see a break. Bike MS: Bike to the Bay is not canceled, but rather going virtual this year. Join them virtually and help fuel life-changing breakthroughs for people affected by MS through virtual connection and fundraising. The cyclists play a vital role in helping raise money for research and programs and allow people who live with MS the ability to live their best lives.
Learn more and sign up here.
Annual Fishing Derby | Three Meadows Park | 8 a.m. & 10:30 a.m.
Saturday is Perrysburg's annual fishing derby, although things will feel a little different due to COVID-19. There will be social distancing, but still lots of fun planned for the whole family!
There are two separate sessions, one at 8 and one at 10:30, to ensure safety. The pond is being stocked with two types of bass and channel catfish.
Also, it is important to note that the derby will only be open to city residents this year. For all details, check out their Facebook event page below.
Doggy Day Trip | Goodtime I - Lake Erie Island Cruises | 10 a.m.-6 p.m.
He's man's best friend and you want to take him everywhere, so Saturday why not treat Fido to a day trip to Lake Erie and Put-in-Bay! Lake Erie Island Cruises are hosting this fun doggy day trip so you can have some lake fun and your buddy doesn't have to miss out.
The cost is $25 per person. Check out their regulations and itinerary, plus more info, right here.
Treat Dad to Fathers Day Brunch | Packo's at the Park | 10 a.m.-2 p.m.
Its Fathers Day, so come celebrate dad with a delicious brunch - Tony Packo's style. They'll be serving up some classic brunch favorites like sausage, bacon, french toast, fruit, plus some classic Packo's fare including chicken paprikas and a chili dog station!
This brunch is $14.99 for adults and $7.99 for kids.
Reservations are not required, but definitely encouraged! You can make yours now by calling 419-246-1111.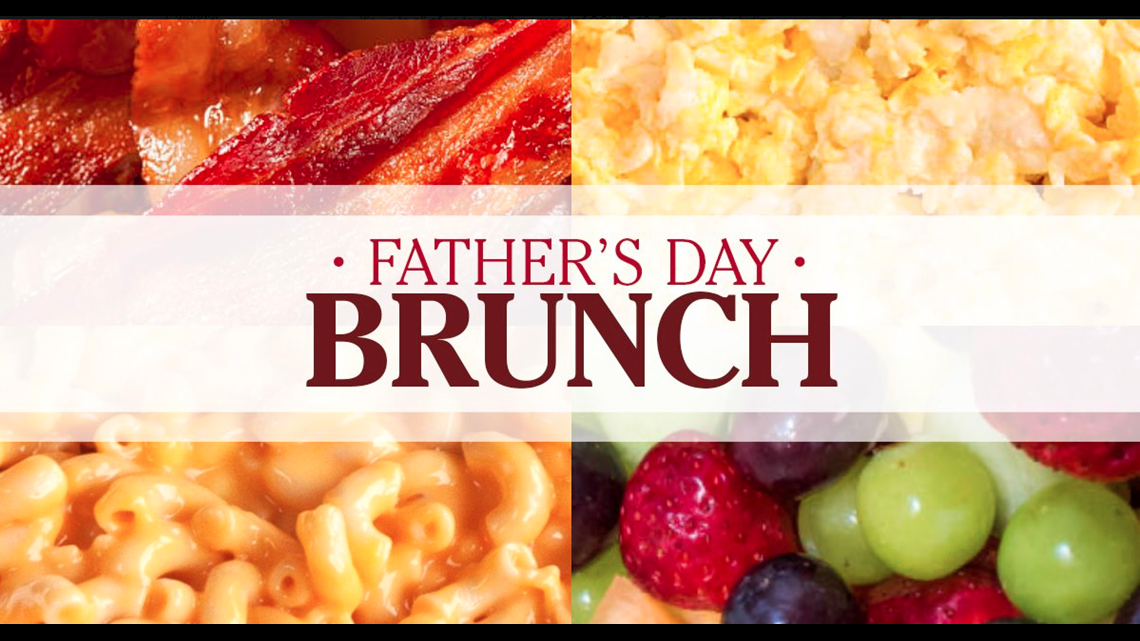 15th Annual Lakeside Car Show | Lakeside Marblehead | 1:30-11:30 p.m.
Cruise into the weekend with the Lakeside Car Show. Spend your Saturday checking out a bunch of vehicles all car lovers are sure to enjoy. This will take place over on the Hotel Lakeside lawn and the Hoover auditorium in the evening for the night show.
Best of all, this is a FREE event.
Let's Celebrate Juneteenth | Wooster Green | 5-10 p.m.
Let's celebrate Juneteenth, in Bowling Green! If you didn't get your celebrations in on Friday, you still have Saturday. Honor independence day for black Americans at Wooster Green, starting at 5 p.m.
Come out to learn, enjoy musical and live performances, and check out some vendors. They will also be holding a candlelit vigil featuring The Voices at BGSU.