FREMONT, Ohio — The 170th Sandusky County Fair began on Monday, with a bustling midway, animals and kids enjoying their last week of summer before returning to school.
Siblings Ezekiel and Corrina Ley are preparing their goats to be shown at the general livestock contest on Tuesday.
Ezekiel said the goats are "lovable" and "always fun to be around."
"You make an easy attachment," he said.
Corrina said taking care of and eventually showing farm animals for judging is an activity that more local kids should get involved in, regardless of where they live.
"I think it would be a very good learning experience and ... it's really fun making a connection with the animals," she said.
Event organizers said the week is full of events, including a visit by the Budweiser Clydesdales on Wednesday afternoon and a Tracy Byrd concert on Friday.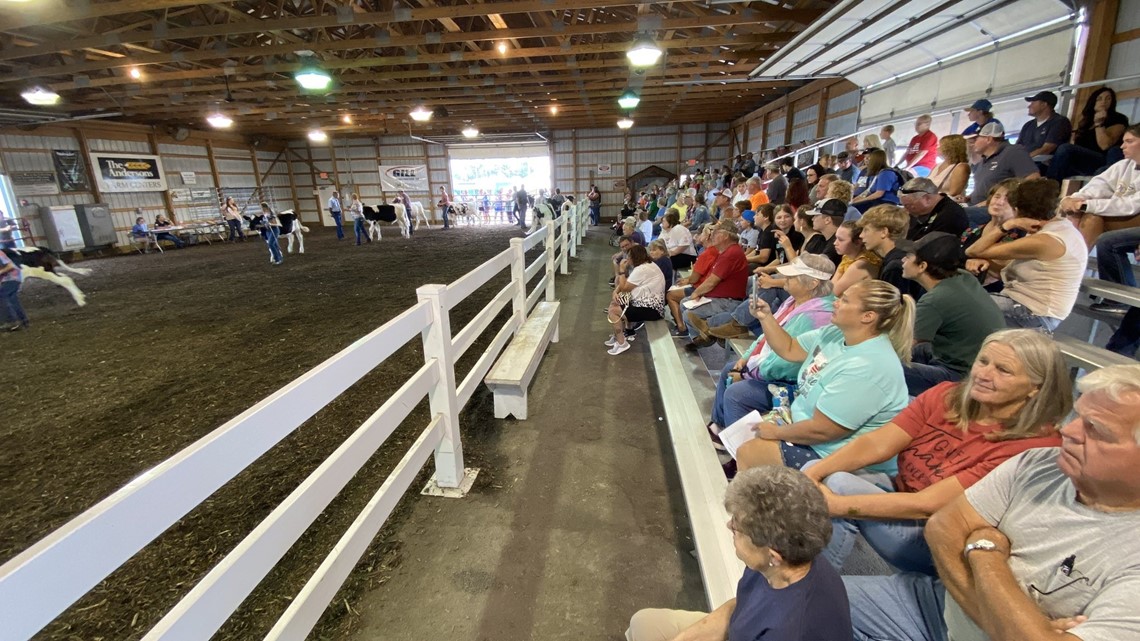 Fair Board President Danyelle Lantz said the fun is not just for Sandusky County residents either.
"It just brings both sides together, gets to show everyone's hard work on both ends," she said. "And we get to enjoy a great fair and great weather, hopefully."
Lantz grew up in Sandusky County and showed animals at the fair in her youth.
The Sandusky County Fair ends at 6 p.m. on Aug. 28
A full schedule can be found here.
➡️ Get a fresh start to your morning and wrap up your day with the latest news and your WTOL 11 Weather forecast delivered right to your inbox!
WTOL 11's Your Morning Blast and Your Evening Blast deliver stories from northwest Ohio, southeast Michigan and beyond to keep you informed.