SANDUSKY, Ohio — It's considered to be the first amusement park ride and over the years it's had it's fair share of ups and downs.
After the Sandusky Post Office moved out of the historic building in 1988, they released four commemorative stamps featuring carousel horses.
One of which was still actively in use at Cedar Point.
Then a group of carousel enthusiasts wanted to hold a reception there to mark the occasion.
"They opened their doors for a reception for 200 to 300 people to come through, and over 2,000 did. So they said, 'Oh, a bigger interest here than we realized.' So they started a non-profit and in 1990 the museum opened its doors," said Bonnie Behm, museum gift shop manager.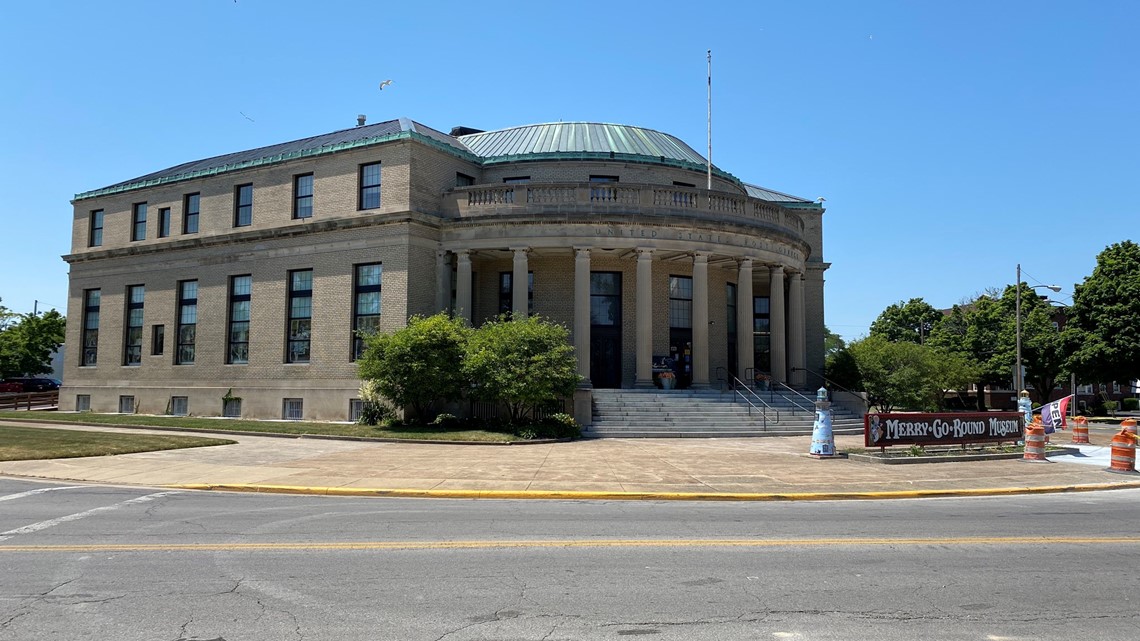 And for 30 years now, the Merry-Go-Round Museum has featured the artistry that went into the old fashioned carousel animals.
These animals are carved from wood over a period of 400 to 600 hours, and now-a-days range in value from $2,000 to $1,000,000.
The museum averages about 200 of these animals on display at any given time, and are rotated out every two to three years.
The museum also features plenty of historical placards and showcases the original artwork and craftsmanship of this bygone era.
Oh, and of course a free ride on a carousel is included with admission.
But the current coronavirus pandemic has put a slight damper on the museum's 30th anniversary, with many special events being postponed until next year.
"This is our busy time. And with Cedar Point still not opened and the tourism industry not coming back yet, we're still on the slow end of things." said Bonnie
But many events slated to take place later in the year are still a possibility for the museum to hold in some capacity.
"Tentatively, we've still got our Spirit of the Museum event this Fall, we're looking at the carving event in September, but we're not sure how we're going to handle that one and what needs to be done yet, we're seeing if that's going to be possible. And the Christmas carousel ride-a-thon," said Bonnie.
Admission is $6 for adults, $5 for seniors, $4 for children 4 - 14 years old, and Free for kids under 4.
Currently, the Merry-Go-Round Museum in Sandusky is open Thursdays through Sundays from Noon to 4 p.m.