Its starting to feel cooler outside as a new month begins. Keep reading to plan your Go 419 October weekend.
THURSDAY
Lunch at Levis | Levis Square | 11:30 a.m. - 1 p.m.
Your favorite way to lunch in downtown Toledo is back again this week! Stop by for lunch at Levis Square from 11:30 to 1 and enjoy some of best food in downtown including Focaccia's, Lazeez, Adams' Street Cafe, Fowl & Fodder, City Egg, and more. They will also have food trucks lined up from Leaf and Seed, Deet's & Poco Piatti. Jera's Heavenly Sweet.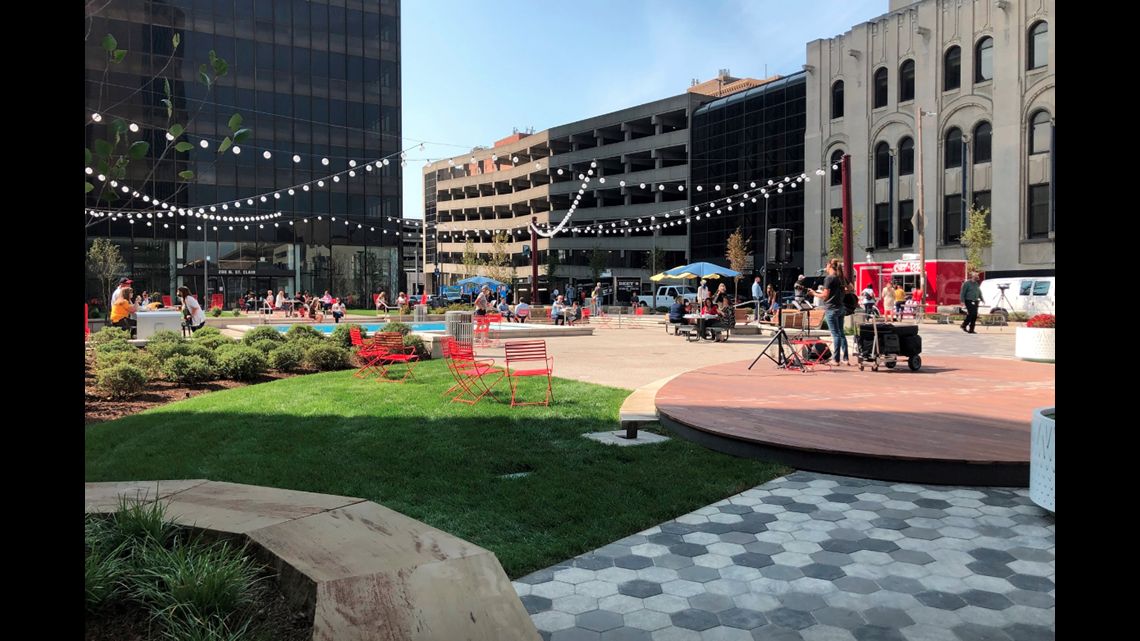 Rub and Pub | The Tiffin Brewery | 6 - 9 p.m.
Maybe you're looking to unwind after a long week and a massage or icy cold brew sounds just right. Well, you can have both at the Tiffin Brewery from 6 to 9. Stop out for a pint and a 10-minute chair massage, all for $15. Face Friday a little more relaxed.
FRIDAY
Main Street Then and Now Street Exhibit | Downtown Sylvania | Oct 2 - Oct 19
Learn a little bit about your local community and stay safe, the Heritage Sylvania and Red Bird Arts District/Downtown Sylvania Association teamed up and the museum is hitting the streets! You can walk all over Main Street and peek into the different windows to check out the history posters. You can learn fun facts and view old pictures of Sylvania.
This all begins October 2 and finishes up by October 19, is free and open to the public.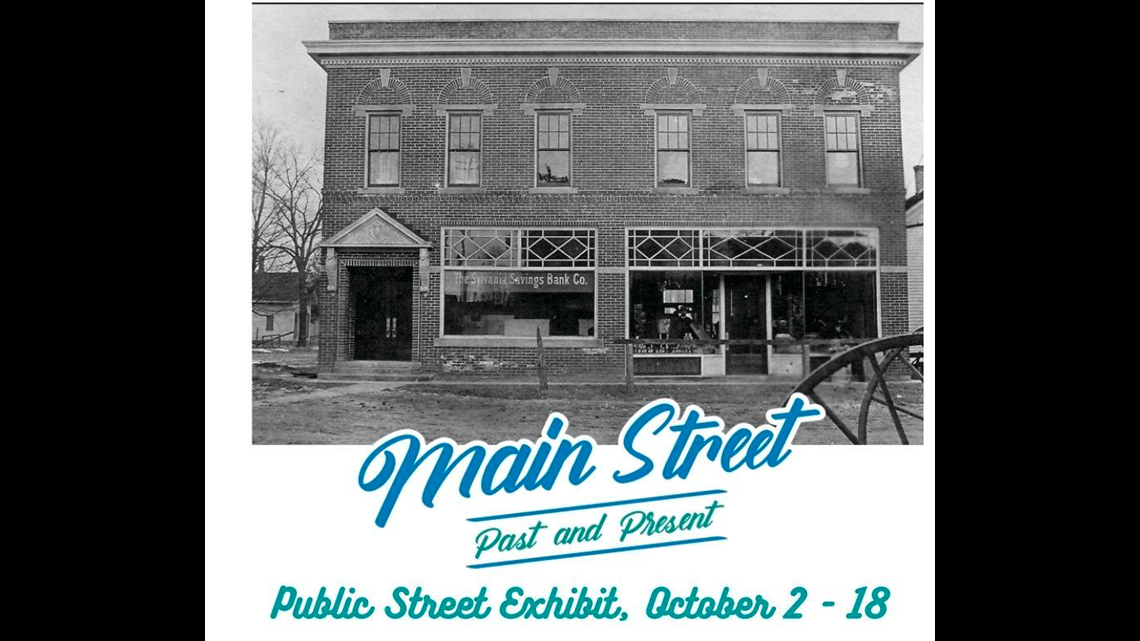 Official RibFest Fundraiser | Defiance | 11 a.m. - 6:30 p.m.
Like many other events this year, the annual RibFest in Defiance was canceled due to COVID. Don't start getting too sad though, they are going to start fundraising for next year and you won't have to wait until a whole year for some delicious eats. They will be serving up some yummy BBQ to get a head start on next year.
You can purchase a lunch consisting of pulled prk, cold salad, chips and a cookie for $10, the rib dinner option which is $15 for a half rack and $24 for a full rack and includes a baked potato, cole slaw, and a dinner roll. They will also have an option for individual racks and half racks of ribs too.
Call 419-782-0739 to pre-order yours today!
Wag-n-Wine | Stoney Ridge Winery | 4 - 7 p.m.
Wine, supporting animals, sign us up! Friday night you can stop by the Stoney Ridge Winery for the Williams County Humane Society's annual Wag-n-Wine. During this event, stop out for your favorite wine, participate in their raffle, and all the proceeds go to helping out the animals!
The Crop Circle | Downtown Fremont | 5 - 10 p.m.
Crop circles are normally... pretty creepy. But the Crop Circle in Fremont is a fun, creative event for the whole family to get in on. They will have fun activities such as a kayak glow ride, crop circle canvas paintings on the street, a magician, and more. You will also have the opportunity to enter a street art competition. There will lots of fall fun in downtown Fremont.
Halloween Express | Northwest Ohio Railroad Preservation | 6:30 p.m.
Halloween is around the corner and if you're looking for some family fun and a non-scary time, then Halloween Express is it! Bring the kids out for a nighttime train ride and take the family on a visit to the museum grounds to see all the Halloween decorations after dark.
Its $3 for adults and $2 for children 12 and under. This event will run every Friday and Saturday until Halloween.
Haunted Hyrdo 31st Season Opening | Haunted Hydro | 7 - 11:30 p.m.
Fall is here, October has begun and Halloween is right around the corner and luckily, you won't have to miss out a seasonal tradition. Friday night is the season opening for the terrifying Haunted Hydro in Fremont. Their theme this year is curse of the cure and they will be offering two different haunted attractions and a few new things added to the mix, so you to scare up some fun!
You will need to buy tickets beforehand, as they will be limited. You can get yours and learn more here.
SATURDAY
Chalk Installation with Caroline Jardine | Toledo Museum of Art | 10 a.m. - 4 p.m.
Watch as art comes alive this Saturday and view a live chalk installation with local artist Caroline Jardine. This is all in conjunction with the Art Commission's annual festival, Momentum. Visitors are encouraged to explore TMA and find her designs hidden throughout. You can register for the event and receive a creativity kit filled with sidewalk chalk, coloring pages and tips on how to create your own sidewalk art.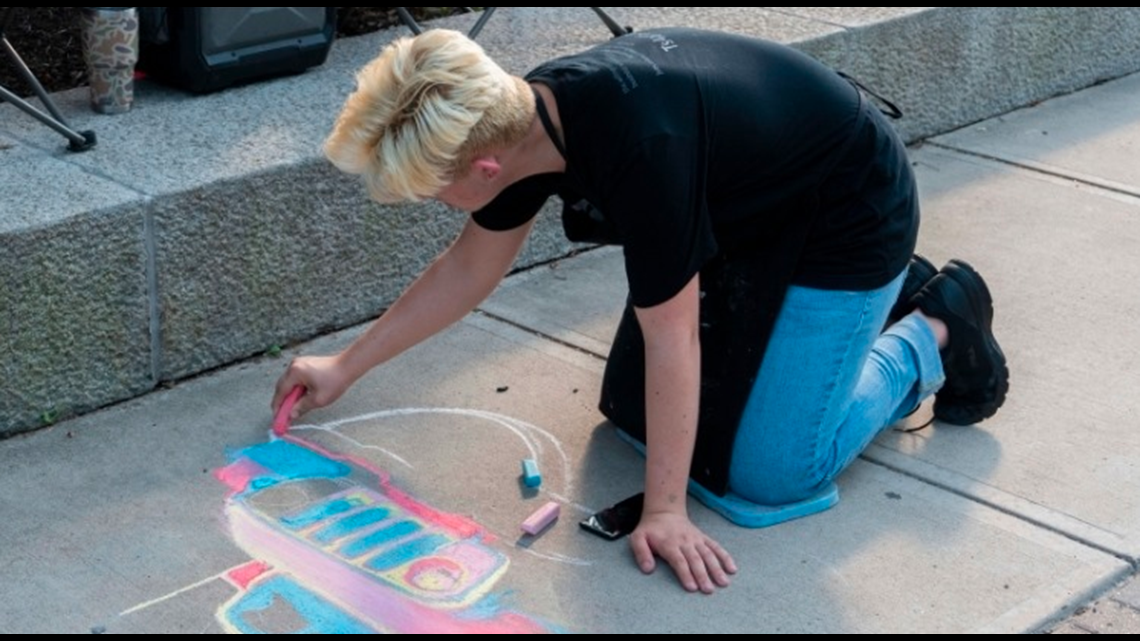 Christmas in October | Hancock County Fairgrounds | 10 a.m. - 5 p.m.
Its spooky season, but maybe you're already dreaming of a white Christmas. You can get yourself in the holiday spirit with the annual Christmas in October at the fairgrounds in Findlay. Come out Saturday or Sunday and start shopping for all things Christmas!
You will need to pre-order your tickets this year and they are following all guidelines to keep you and everyone safe. If you'd like to purchase tickets and learn more, you can check it out right over here.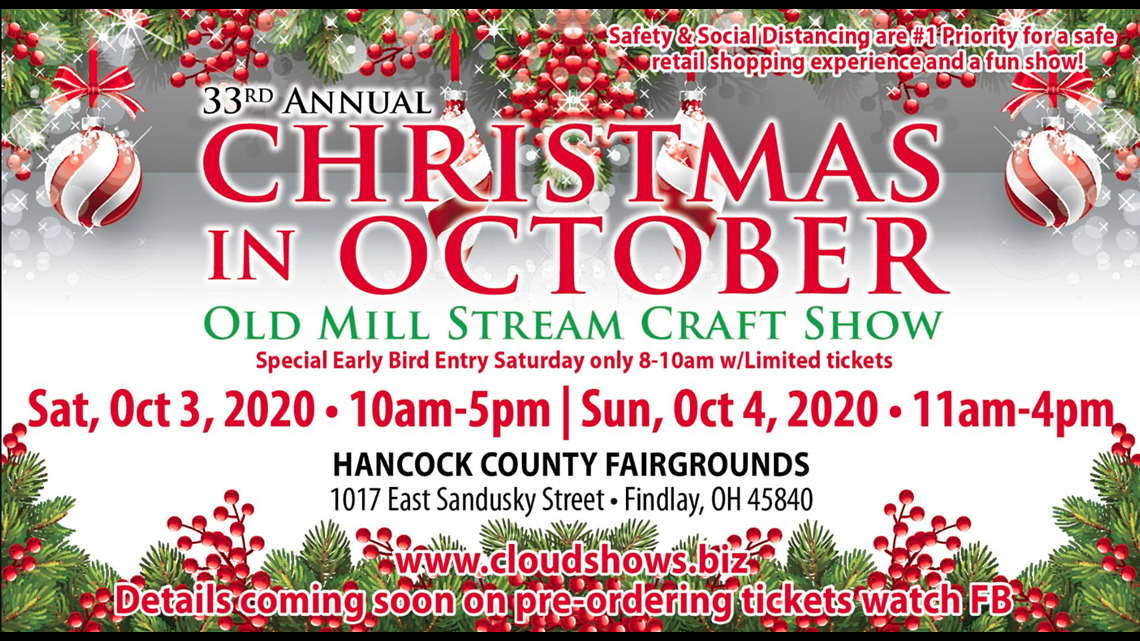 Free Harvest Hayrides | Levis Commons | 4-8 p.m.
You can enjoy the sounds and sights of fall at Levis Commons with its harvest hayrides starting this Saturday.
The free hayrides will seat up to four adults, or up to six including children every saturday until Oct. 17.
The rides unload and load at the corner of the Pioneer Arcade behind the Sephora store (follow the signs) from 4 p.m. until 8 p.m.
Masks along with pre-registration will be required. You can register advanced here.
The folks at Levis Commons are also asking that riders bring an ID matching the name of the person who registered for the group.
SUNDAY
Dog Swim Day | Brandywine Country Club | 11 a.m. - 2 p.m.
Summer is over and the pools are closing up, but that means your pup can be the last one to take a dip this season. If your dog loves the water, take him over to Brandywine Country Club Sunday for the dog swim day! From 11 to 2 your beloved best friend can swim to their heart's desire.