TIFFIN, Ohio — In this digital age, one local business owner in Tiffin is offering a novel throwback experience.
After graduating from Heidelberg University, Judy Smith saw a need for a locally owned bookstore in Tiffin. So she set one up on Washington Street.
"Not only because I was passionate about reading when I was a kid, but also because Tiffin really needed a bookstore," Smith said. "And ever since coming here for college, I've fallen in love with Tiffin. I love it so much. So I wanted to offer the community something we didn't already have."
Last Fall, she opened Pan Yan Bookstore in downtown with the goal to not only offer books to the community, but to help foster a community of readers.
"It's that community connection," she said. "A lace where the community can come together. I know my customers when they walk in the door, and I can say hi and know their name, and I know what kind of books they like and I can steer them in the right direction."
The bookstore has added value to the community, and it's getting noticed.
"Pan Yan Bookstore has been a wonderful addition to our community and we're proud to have a locally-owned bookstore," said Bryce Riggs, director of Destination Seneca County. "Judy works directly with her customers to understand their needs and she is able to provide the customers the books that they need and when they need them."
Along with a large assortment of new and used books, the store offers surprise wrapped novels, comics, bookmarks and vinyl stickers. Pan Yan also partners with local Bailwicks Coffee and Raizen Girls Cookies for in-store treats while you read.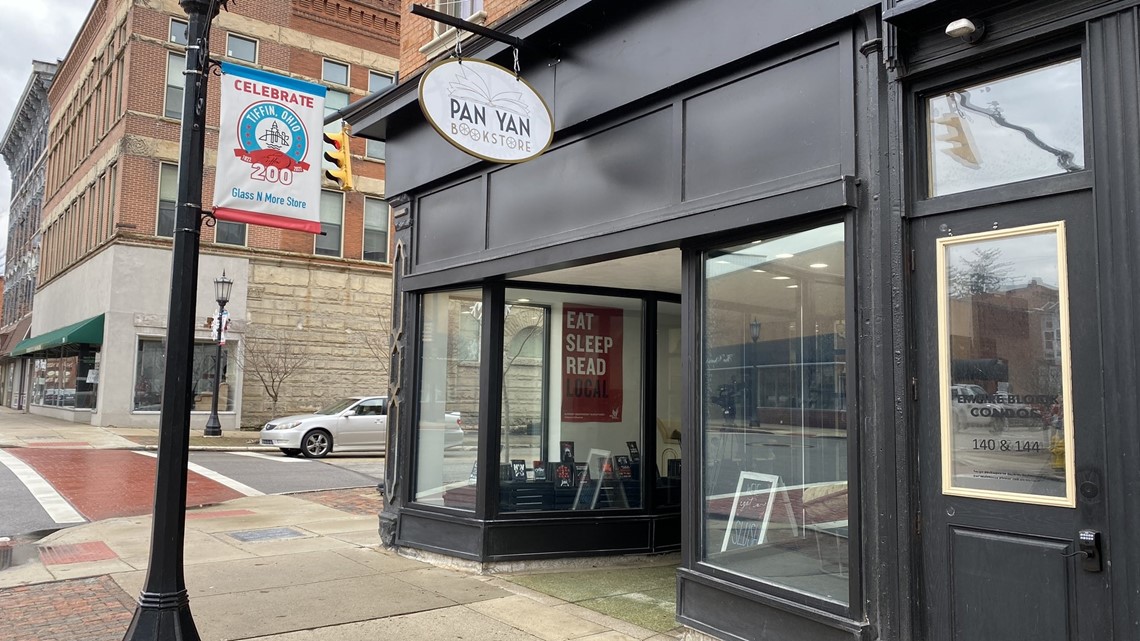 They also regularly host book signings for local authors.
The public can schedule an appointment to come in and donate used books, which turns into store credit. This gives you a chance to get a new book for your collection, but also gives your old books new life in the community.
"I've had people who buy a new book from me and then drop it off as a used book," Smith said. "And then it's really fun to steer somebody and say, 'Hey, this person in the community also read this book.'"
Smith says as a lifelong book-lover, she's not surprised to see a resurgence in readers wanting physical copies of books over E-readers.
"I'm on a computer all day," she said. "The last thing that I want to do at the end of the day is stare at another screen. And I think a lot of people spend way too much time looking at their screens, so a book is the perfect way to get away from that."
Pan Yan Bookstore is open Wednesday through Sunday.