TOLEDO, Ohio — A new west Toledo gym will be opening this weekend, but it's not just your typical room of treadmills and free weights.
"It's really never too late to start, so where do I start and how?" is the question Eric Westhoven said he wanted to answer for people in the Greater Toledo area. It's why he co-founded the new Alpha Omega Gym on Bancroft Street.
Alpha Omega Gym focuses on being a scalable performance gym for all ages and all levels of physical fitness and experience.
"Bottom line is whatever age we are, we have to still be able to move and function within ourselves to the best of our abilities," Westhoven said. "So that's what we're after and that's why we didn't want to appeal to one specific demographic."
Co-owner John Katafiasz especially wanted a gym where senior citizens were welcome and could experience the benefits of resistance training.
"It really does help, I mean you feel better at the end, you can move. I have a bad back and a lot of time everything just tightens right up," Katafiasz said. "And I get in here and do some of the stretching and everything in here and feel great."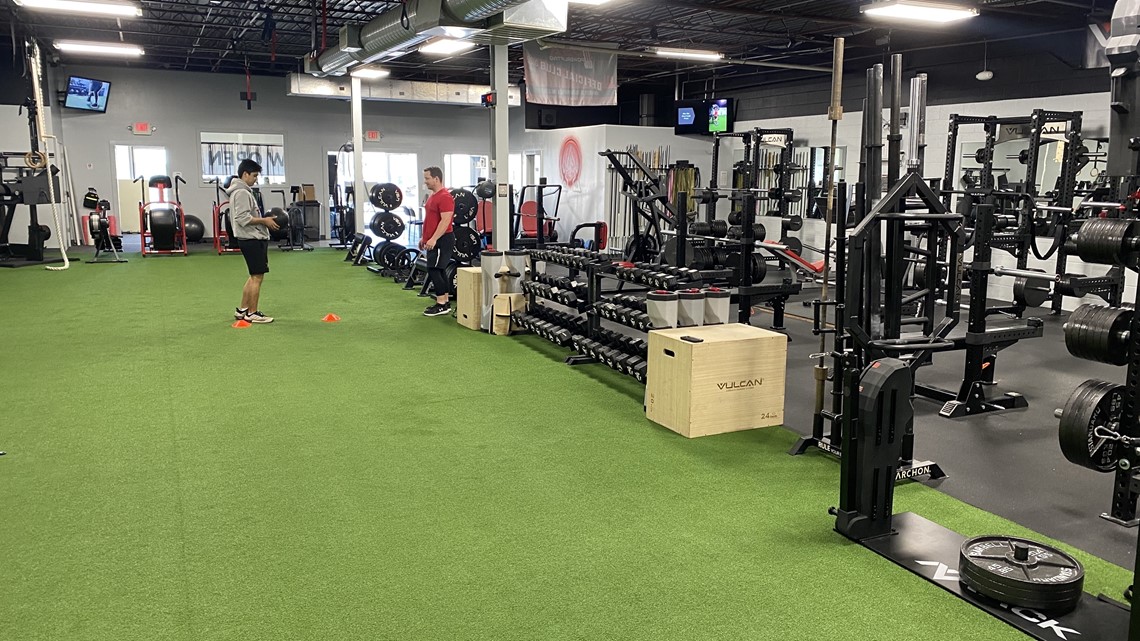 The gym will be open 24 hours a day from Monday through Saturday and offers discounts for college students, families, veterans and first responders.
Alpha Omega is already the home gym for the local Special Olympics powerlifting team and the University of Toledo powerlifting club.
With eight different trainers and specialists, the gym will offer a more personal fitness experience that meets the member where they are at in life instead of offering a generic one size fits all approach.
"Our lives don't move in a predetermined path. So, this is why we created what we did," Westhoven said. "Everything, every piece of equipment was put in here with that in mind. Being able to help people move better, become stronger, become more confident and become a better version of themselves."
Along with all of the new equipment inside, the gym also hosts a full outdoor facility featuring a fitness obstacle course and a strong-man competition area.
"Understanding how your body moves, and then being able to apply it, there's no better way than to do calisthenics-based exercises," Westhoven said. "Climbing monkey bars, climbing a wall, jumping from block to block."
On Saturday, April 15, from 9 a.m. to 5 p.m., Alpha Omega Gym will host a free community grand opening event featuring multiple activities, demonstrations and competitions.