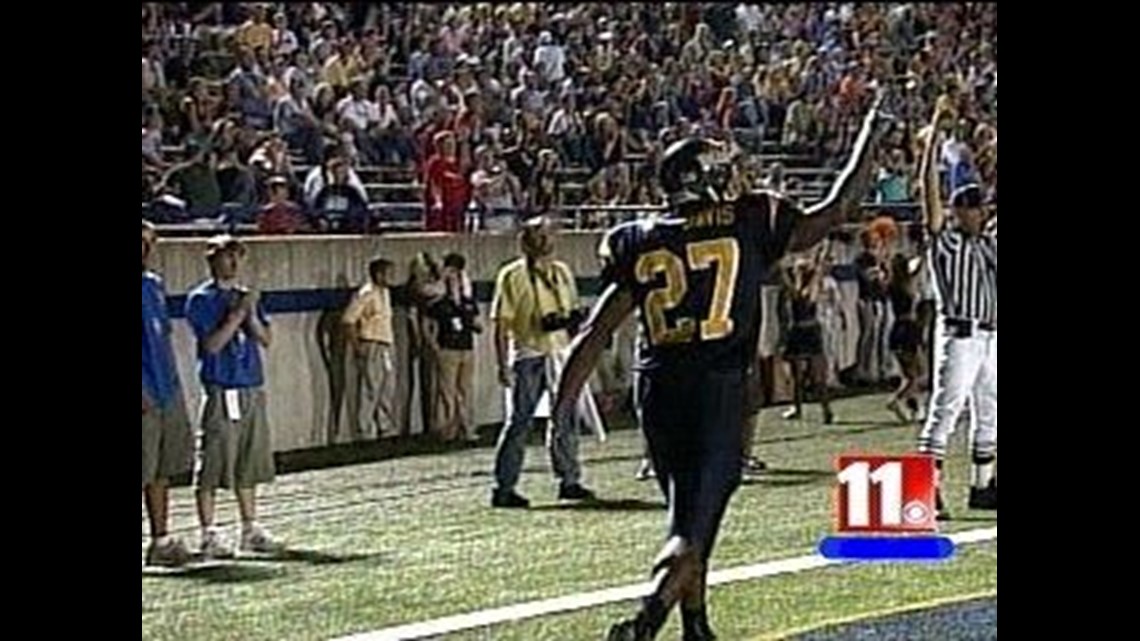 TOLEDO -- The coach of the University of Toledo Rocket football team says the behavior isn't tolerated.  Students at UT say it reflects badly on their football players.  The campus is buzzing with reaction after a UT football player was arrested following a gun incident in west Toledo.
Police say second-string running back Richard Davis, 21, had an ongoing feud with a teammate on the UT football team, and went to a house in west Toledo to confront that other player.  Detectives say he went to the wrong house, and instead found himself face-to-face with Lucas County Sheriff's Deputy Vincent Scott, who was pointing his service weapon back at Davis.  Scott was off-duty, and just happened to live in the house.
He kept Davis at gunpoint, and called 911.  Police found a shotgun leaning against the house, and a handgun in Davis's car.  Police arrested Davis on a charge of attempted aggravated burglary.
"These kind of allegations are not accepted," said Rockets' football coach Tom Amstutz.  "It's not taught or tolerated."  This is the second time in two weeks that Amstutz has faced a similar situation.  The FBI arrested another UT running back, "Scooter" McDougle, charging him in an elaborate bribery scheme to shave points.
Amstutz suspended Davis from the team.  "Richard is a quiet young man, a very hard worker, has been an absolute model citizen on our football team," said Amstutz.  "There's not any kind of trouble on our football team or any kind of feud going on. Absolutely not."
Players agreed.  "If he did have a problem, he would talk to us and tell us," said Brandon Alexander, a UT player.  "He didn't say anything, so nobody knew if there was a problem or not."
The dualing arrests are the talk of the UT campus.  "It sets a pretty bad reputation for our campus and the football team," said Eric Schnipke, a UT freshman, "especially after coming off the other incidents."
"People are going to start stereotyping these football players now," said Lauren Noble, another UT student.
While Davis is suspended from the team, he is still a student at the University of Toledo.
Count on News 11 to follow this story as it develops.