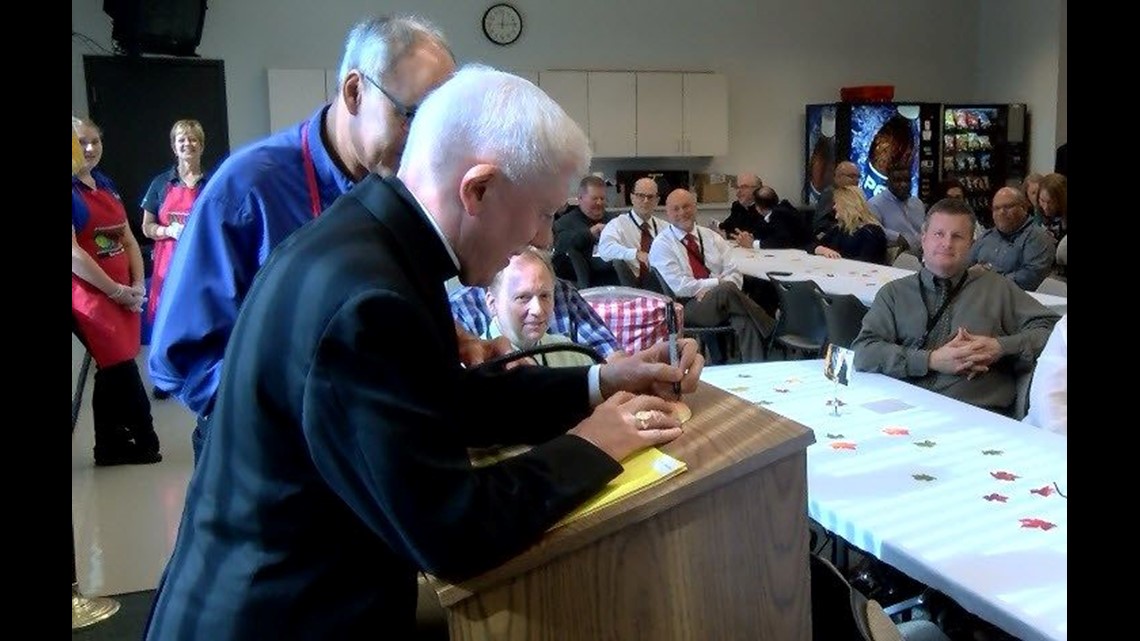 TOLEDO, OH (WTOL) - It's a Toledo tradition that no Toledo Bishop has done before.
On Thursday, Toledo Catholic Diocese Bishop Daniel Thomas signed a Tony Packo's hot dog bun.
Packo's hosted lunch for diocese employees at the Pastoral Center to celebrate the one year anniversary of Bishop Thomas' installation.
"Eve body said to me, 'Have you been to Packo's and signed the bun yet?' And I said no. So now that that's done, I think I feel inserted into Toledo," said Bishop Thomas.
Bishop Thomas says the highlight of the year has been his trip to Philadelphia with hundreds of local Catholics for the World Meeting of Families and the visit from Pope Francis.
He also says it was an honor to say the memorial mass for the late Toledo Mayor D. Michael Collins.
But his greatest pleasure was getting know the people of the diocese.
"One of the things I brought to our deanery meetings right away was to invite holy disciples, holy families and holy vocations as part of our mission in the diocese. And I think we're very much making an effort to do that," said Bishop Thomas.
And Bishop Thomas says he'll continue doing that in the coming year, hoping the spread the gospel and goodwill of Jesus Christ.