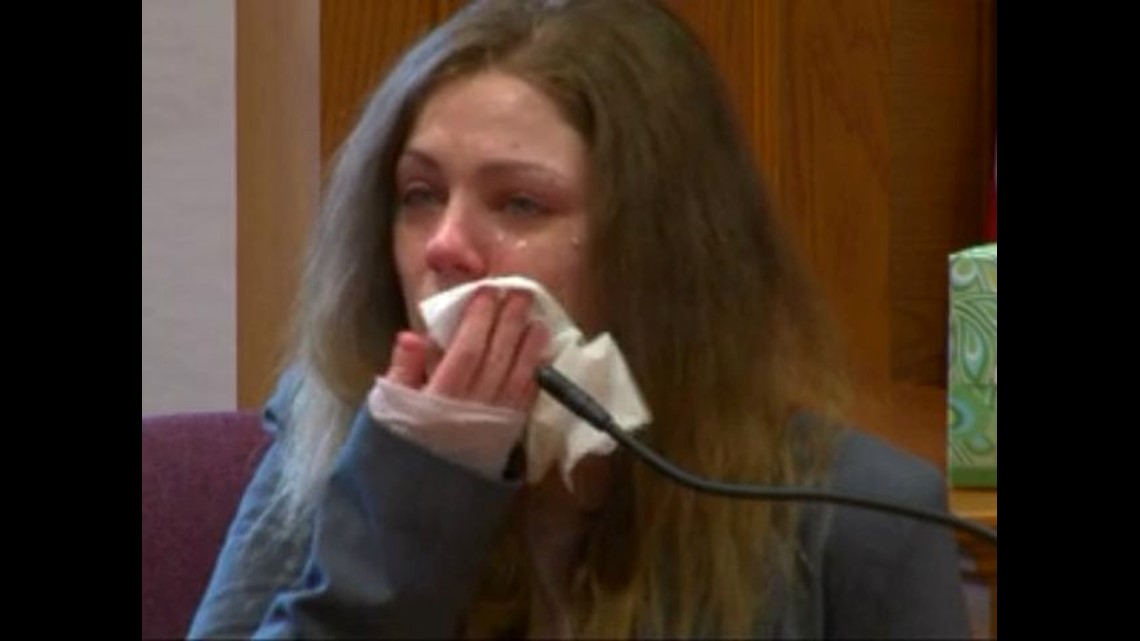 TOLEDO, OH (Toledo News Now) - A Toledo mother was sentenced Thursday morning after a jury found her guilty of killing her 6-month-old son last week.
On Friday, Amanda Bacon was convicted of murder and child endangering charges by a Lucas County jury. She was found not guilty of aggravated murder, which could have meant the death penalty.
On Thursday, Bacon was sentenced to life in prison. She will be eligible for parole after 15 years. She will receive credit for time already served, which is almost two years.
Police say Bacon caused catastrophic injuries to her infant back in 2012. During her trial, the defense tried to blame her former roommate, but there were too many holes in Bacon's story to convince the jury.
After the sentencing on Thursday, April 24, Bacon's attorneys asked the judge to waive her court costs. The judge denied that request, saying that Bacon had worked as an exotic dancer before killing her son and that he felt she could find the means to pay once released.
The family who was hoping to adopt Avery before his death was in the courtroom through the entire trial. They say they are relieved they can put this behind them.
"It does help a bit because she has to face what she did. In my eyes, whether she stays in prison or whether she gets out she has to pay for what she did. She'll meet her demons," said Heaven Bowels.
Hear more from the family that cared for baby Avery and had been hoping to adopt him, tonight at 5 and 6 on WTOL 11.
Read more on the case:
Text "BREAKING" to 41911 to get breaking news alerts on your mobile phone.