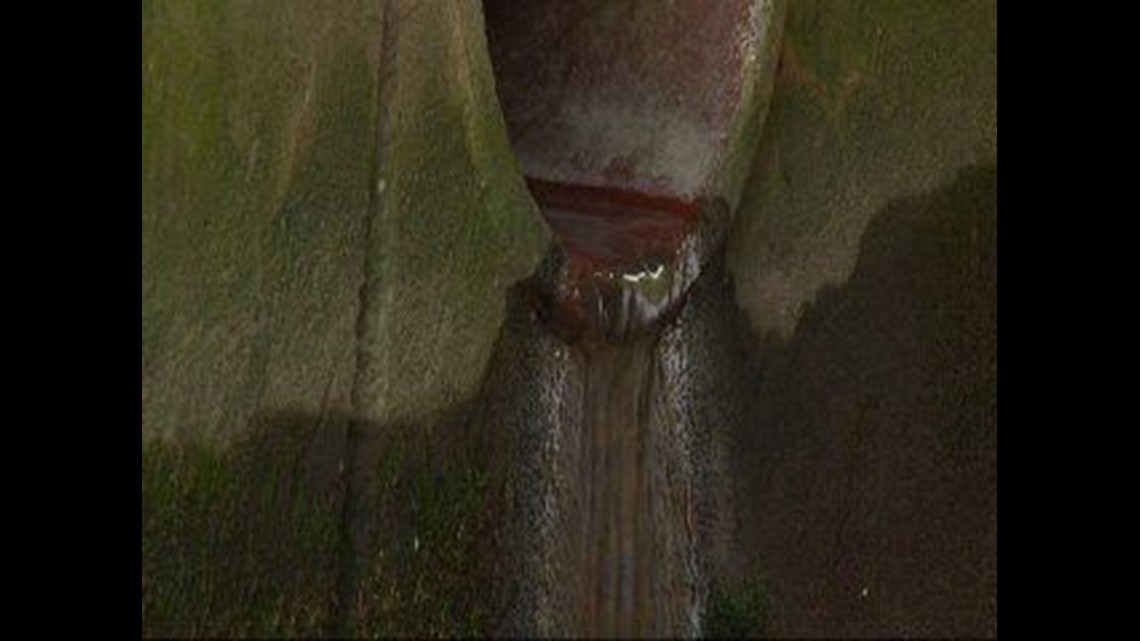 TOLEDO, OH (WTOL) - About 80 million gallons of raw sewage made its way into Lake Erie over the past week-- enough to fill 120 Olympic-sized pools.
"I heard there was toilet paper flowing down, trash and other debris. It seems pretty nasty to me," said Matt Lee, a Sandusky resident. Lee often fishes in Cold Creek.
Cities like Sandusky and Port Clinton have been hit hard by storms recently. Rain dumped down on the area just a week ago.
"Our sewer crews know at what point in the lift station that it could potentially flood basements or houses and cause damage," said Todd Roth, Sandusky's Director of Engineering.
Sandusky quickly reached that point a week ago. Over two days, the city dumped more than three million gallons of sewer and storm water into Cold Creek from the Venice Road Lift Station. Then, according to the Ohio Environmental Protection Agency, nearly 80 million gallons of diluted sewage was released into Sandusky Bay from the wastewater treatment plant.
On the same day, Port Clinton released about eight million gallons of sewage/storm water mix.
"I don't really know what to say. It's kind of sickening, and I don't really know that there's much you can do about it," Lee said.
The cities both sent letters to the Ohio EPA notifying the agency of the events.
"In an event such as this, it's an immediate notification," Roth said.
Sandusky's storm and sanitary sewer are combined. According to Roth, last week's weather left them with no choice.
"When we have an extreme storm event, it's just more than the system can handle," he said.
Residents like Lee said they understand. However, he said he would appreciate getting a heads up.
"They should have some sort of sign up that says they're going to do that during sewer overflows," Lee said.
The city has been making improvement to the wastewater treatment plant and to the Venice Road Lift Station. Roth anticipates improvements will lead to less issues in the future.