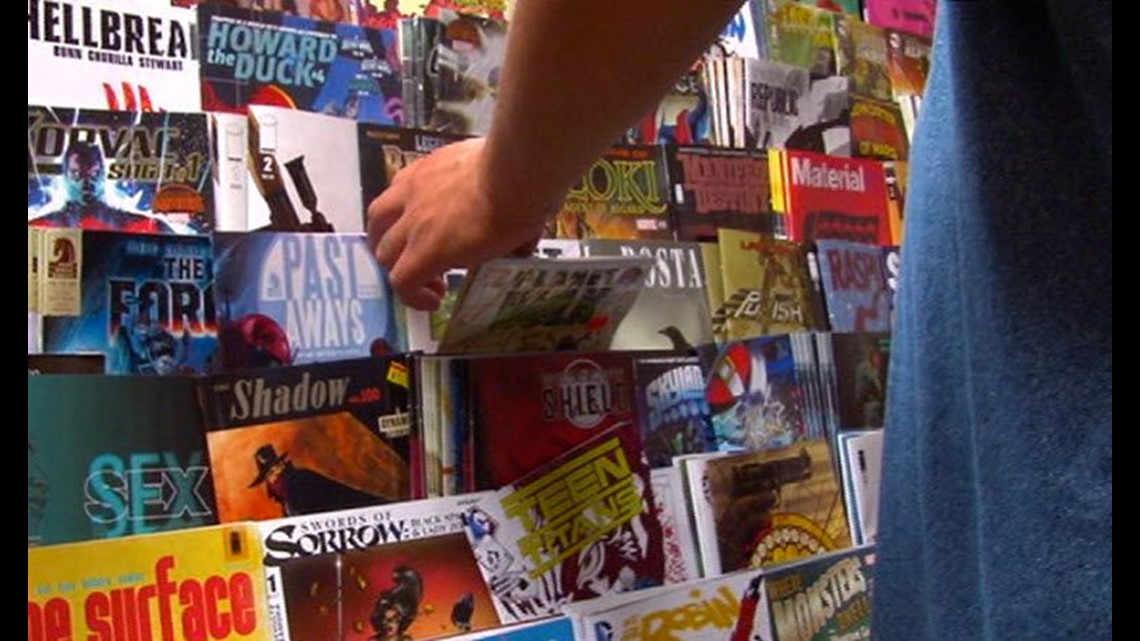 SYLVANIA TOWNSHIP, OH (Toledo News Now) - Rare comic books taken from JC's Comics N' More have been returned, according to the owner Jim Collins.
This after the stolen comics turned up for sale on Craigslist.
Security cameras captured the thief in action at the comic book store. The cameras show a man entering the store with a woman. He then heads to the back of the store where he takes some books off a rack and stuffs them down his pants. Minutes later, the couple leaves the store.
"I don't think he's a regular customer. I think he was an opportunist," said Jim Collins, owner of the store. "He knew what he was looking for. Either he had been in the store and I didn't recognize him or I wasn't here at the time, or perhaps someone else came in and told him."
Collins says the stolen merchandise is worth $1,400 and includes a rare Marvel comic book featuring a clash between Captain America and Iron Man called the "Civil War Special Edition" of which only 1,000 copies were published.
Collins says the owner of the store next to his called police after seeing a bag with the civil war issues that were stolen on the door step of the comic book store.
Police then came out and took the books into custody for pictures. They then returned the books Collins.
He says all the books were returned and are in the same condition as they were at the store.
Police say they know the alleged crook, but are still looking for him. Collins says he is still pursuing charges.