BOWLING GREEN, Ohio — Tuesday wasn't a good day for the stock market. The Dow Jones closed down 280 points.
"I think it's better to wait till after the election. You want to know the truth? I think in some ways it's better to wait till after the election with China," said President Donald Trump Tuesday morning while he attended the NATO Summit in London.
The comment triggered a major sell-off on Wall Street. In early trading, The S&P, Dow Jones Industrial Average, and Nasdaq, all took a tumble.
The Dow was down as much as 400 points, closing down 280 points.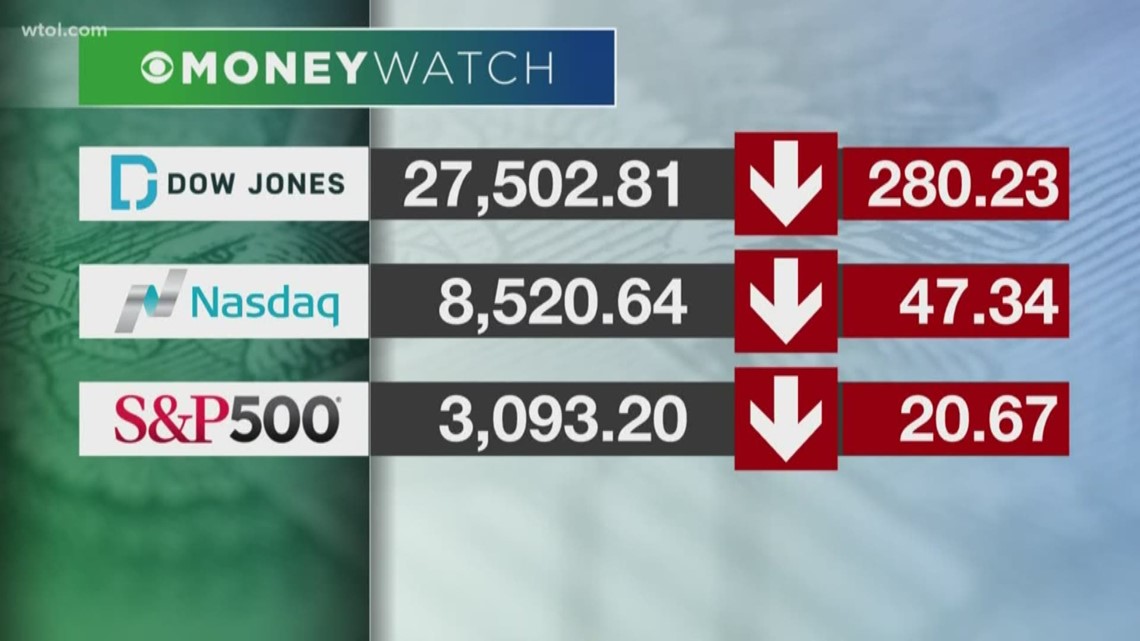 Tuesday's uncertainty is just the latest in the back and forth comments about whether a deal is imminent. The correlation to the stock market has been recognized by economists.
"Especially the export-sensitive stocks. John Deere and Caterpillar. But also the importing, retailers will be affected by those pronouncements or the pronouncements that are more positive. They'll rally when it appears the uncertainty is going away," said the Chair of the Economics Department at Bowling Green State University, Peter Vanderhart.
Vanderhart said while markets react to comments on trade talk, he doesn't think there's any manipulation going on.
"I'm sure there's people watching Mr. Trump's associates and I think the SEC, the Security Exchange Commission, would pick up on that pretty quickly if there was some kind of coordination," he said.
Vanderhart said even with volatility in the U.S. Stock Market, he sees strength in the economy by other indicators, like a low unemployment rate, which is good news for the average American.
"Really seems like the economy is at close to its capacity and there's some indication that wages are going up because the labor market is tight and that's what you want," Vanderhart said.