SENECA COUNTY, Ohio — Seneca County leaders are working to expand their industrial employers within the county by promoting their railway line.
A new program has launched for Seneca County, called the Rail-Ready Sites program.
Rail-Ready Sites is from OmniTrax, a company that operates the Northern Ohio West (NOW) Railway in Tiffin. The NOW Railway is a smaller railway connecting Tiffin to Woodville.
The Rail-Ready Sites program is part of a marketing strategy to promote green spaces that are primed for new development in hopes to draw in new businesses that would need rail access for their operations.
A major selling point is the NOW railway has interchanges with Class 1 CSX and Norfolk Southern railroads, meaning goods can be easily shipped in and out from across the country.
The hope is, as the local economy continues to grow, the businesses within Seneca County can diversify the mode of delivering products as well.
"We would love to see another manufacturer locate here in Seneca County, we'd love to see a distribution center located in Seneca County; whatever makes sense. The great thing is these lines can be used both for bringing product in and taking product out, so it can go either way," said Nick Dutro, development manager with TSEP.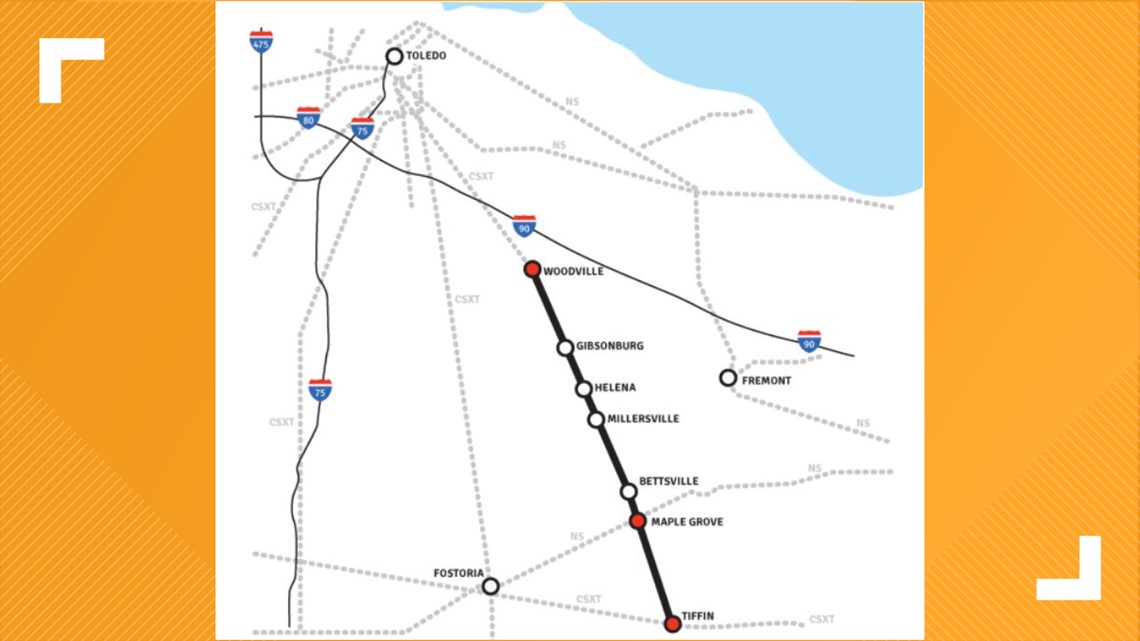 Currently, there is no timeline for the potential development of these three railway properties.
However, if this marketing campaign is successful, it could be adding more properties in the future.