FINDLAY, Ohio — Editor's note: The above video aired Feb. 2, 2021.
UPDATE: Findlay's city council has approved a Designated Outdoor Refreshment Area by a vote of 8-2 on Tuesday, March 2.
The city of Findlay could become the next northwest Ohio community to get a Designated Outdoor Refreshment Area, also called DORA.
DORA has been on the minds of city leaders in Findlay for a while now, mayor Christina Muryn said feedback from downtown restaurants and bars over COVID-19 restrictions hammered home the idea that an outdoor refreshment area would be a valuable investment.
The proposed Findlay DORA would run from Center Street south to Lima Avenue, and Putnam Street east to Factory Street.
The boundary was chosen to coincide with the Downtown Findlay Improvement District.
"That really helped us support the DORA boundaries because we already had those safety and cleanliness measures in place," Muryn said.
Along with giving current businesses more options to serve their patrons, the hope is a DORA can also help continue to bring in new businesses as well.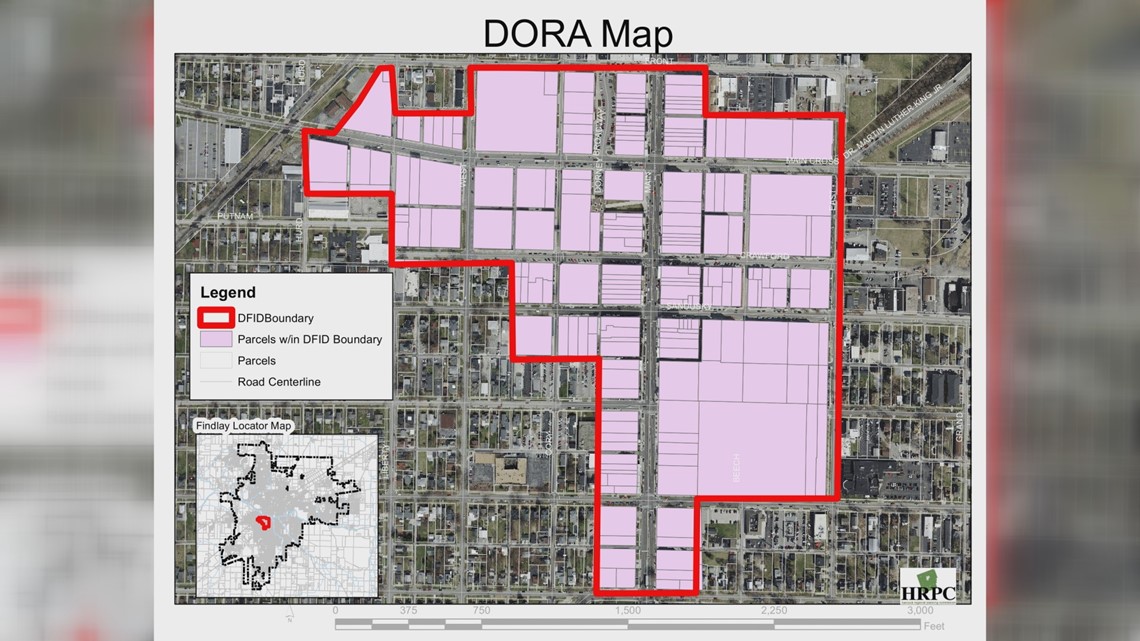 "It's going to encourage further investment from businesses, and it allows further flexibility from current businesses which is really important, and I think we're going to see a number of great improvements to our downtown over the next couple of years as we continue to move forward with flood mitigation as well," Muryn said.
She said DORAs do not affect current public intoxication laws, and that Main Street will not suddenly transform into Bourbon Street overnight.
The earliest the proposed DORA could be approved by Findlay City Council is at their March 2 council meeting, but a public hearing is required before that vote would take place.