FINDLAY, Ohio — Downtown Findlay is buzzing at the news of the city opening an outdoor refreshment area.
Soon, Findlay will have its own DORA, allowing bar and restaurant patrons the chance to stroll the streets of downtown Flag City with a beverage.
On Crawford St., Vivir Modern Mexican is already preparing to serve drinks out front. Owner Joseph Rowan said he hopes the projected extra foot traffic can bring even more downtown upgrades like more green space.
"Just to keep people down here, just to keep them interested in sticking around for hours and hours, you know? And I think this is the push that'll do it," Rowan said.
The Hancock Hotel not only features a Mancy's Steakhouse with outdoor seating, but it also hosts dozens of wedding receptions a year.
The hope is that celebrations can last a little longer by traveling around the DORA.
"We'll be able to really push those places downtown, and not just to other restaurants. You can take your drink across the street to Rhubarb, or The Shimmering Bell, or to Urban Market, any of the unique boutique shops we have right here across the street from us," Hancock Hotel Service Manager Abby Hartman said.
On the bar and restaurant side of things, the expectation is that once the DORA is in full swing, it can help get many of these downtown businesses back on their feet after the pandemic.
"I kind of feel it's overdue. I think Findlay needs the DORA to help the downtown businesses. It couldn't come at a better time since the pandemic," Hancock Hotel Sales Director Lori Vance said.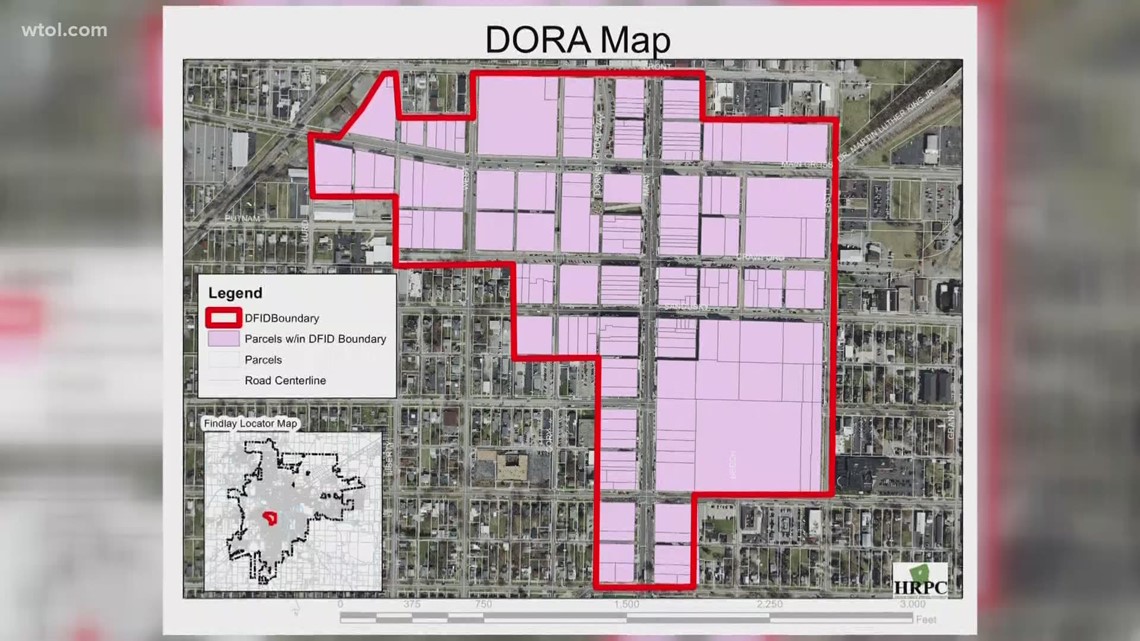 The city of Findlay will be officially submitting its approved application for the DORA to the state of Ohio after April 1.
Once it receives final state approval, it will be up to the city to install any necessary infrastructure before it can get its DORA up and running.
RELATED VIDEO