BOWLING GREEN, Ohio — Are you eager for an elephant ear? Craving a corn dog? Focused on funnel cakes? Starting Friday, you can get your fair food fix at the Wood County Fairgrounds, 900 W. Poe Road, in Bowling Green.
According to a Facebook post on the Wood County Fair page, food vendors will be up and running starting Friday, and will be available "on a trial basis for 2 weeks."
"Please come out and support our Fairgrounds and our vendors. This is not a fair event, this is just to help the vendors and ourselves in this time of uncertainty," a post on the Wood County Fair Facebook page said.
As of May 19, fair organizers appear to still plan to hold the Wood County Fair, though guidance is yet to come from the state on how such large events can take place during the coronavirus. As of now, the fair is set for Aug. 3-10.
The Wood County Fair's Facebook post said food vendors will be available from 11 a.m. to 7 p.m., Friday-Monday. A complete list of vendors was still being compiled.
As of Friday morning, local fair circuit favorites Franks Fries, Cindy's Concessions and Northcoast Deli and Mr. Melon were expected to be on site, and two more local vendors were confirming.
Organizer Gwenda Schroeder-Zulch said in the Facebook post that this is not a Wood County Fair event, and each of the local concessionaires are paying a fee to be at the fairgrounds. They will be set up at the main entrance of the fairgrounds and social distancing guidelines will be followed.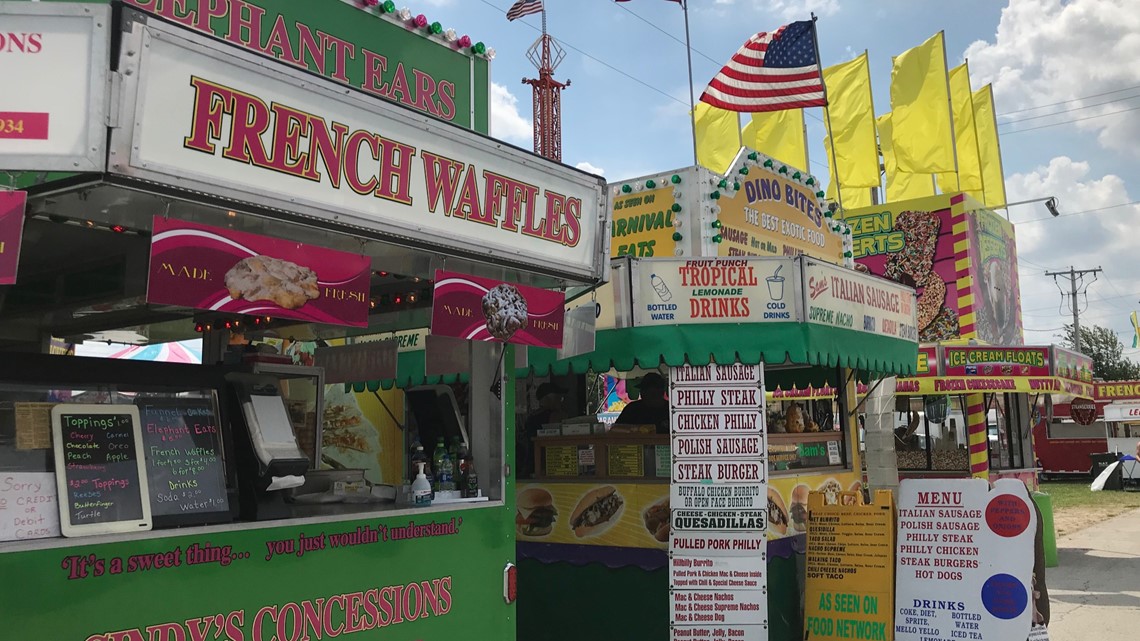 Fair food has proven very popular, as BG's Sunset Bistro found out recently. The restaurant's Festival Night on Monday drew carloads to the bistro on West Wooster Street. Part of the proceeds from the night went to Bowling Green Christian Academy's scholarship fund.
Owner Prudence Brott wrote a heartfelt thank you to the community on Tuesday, saying that she was blown away by the response.
"It was heartwarming in the middle of chaos. The smiles and laughter from your cars were fantastic! Thank you. A million times. Thank you!! I heard a few stories about how it's been the best 3-3.5 hours since quarantine started," she said.