TOLEDO (WTOL) - With just a few days before Christmas, your kids will be home a lot more and demanding things to eat. There are some things to keep in mind to make sure they eat properly, and it's advice you can use every day of the year.
There are actually four different ways to feed your family, and experts say three of the four styles are harmful to our kids.
Registered dietitian Jill Castle created the Nourished Child Project. She says raising a healthy eater is an 18-year job and parents need to know what to avoid.
The first feeding style is Authoritarian.
It's controlling. Parents push their kids to take more bites of food to clean their plate and they put restrictions on non-nutritious foods.
Castle says authoritarian feeding can actually make kids gain weight and could backfire. Julie Smith, registered dietitian for Mercy Health Weight Management in Toledo, agrees.
"A lot of times with this style, you'll hear parents say you need to take three more bites of your broccoli. Well, that just makes the kid not want to eat that food." Smith said.
Permissive feeding is when you can't say no to your kids.
You want cookies or chips? No problem!
But kids can't regulate how much unhealthy foods they eat, and mom and dad won't take a stand.
"They don't want to hear the temper tantrums. They have all these other things going on in their life, so they don't want to deal with this piece, where their kid is upset about food choices," Smith said.
The third feeding style is Neglectful.
It's when parents might not plan meals or even shop for food very often. This can also cause weight gain because kids will eat as much as possible when they don't know when their next meal is coming.
The fourth feeding style is the only one recommended by the Nourished Child Project. It's known as Love With Limits.
It's associated with the most positive health results.
It is a form of authoritarian feeding, but still gives kids some choices.
"We know that we are providing them nutritious foods, but we're allowing them to be involved so they feel like they have a choice. They feel like they've had some kind of say in their meals. So they're more likely to try it and less likely to throw a temper tantrum about it in the end," Smith said.
Smith runs a clinic at Mercy Weight Management for kids with a Body Mass Index that says they are overweight or obese.
We asked her to help busy families by suggesting specific foods to feed our kids and make them healthier.
For breakfast, she combined vanilla yogurt with frozen berries. It took just three minutes.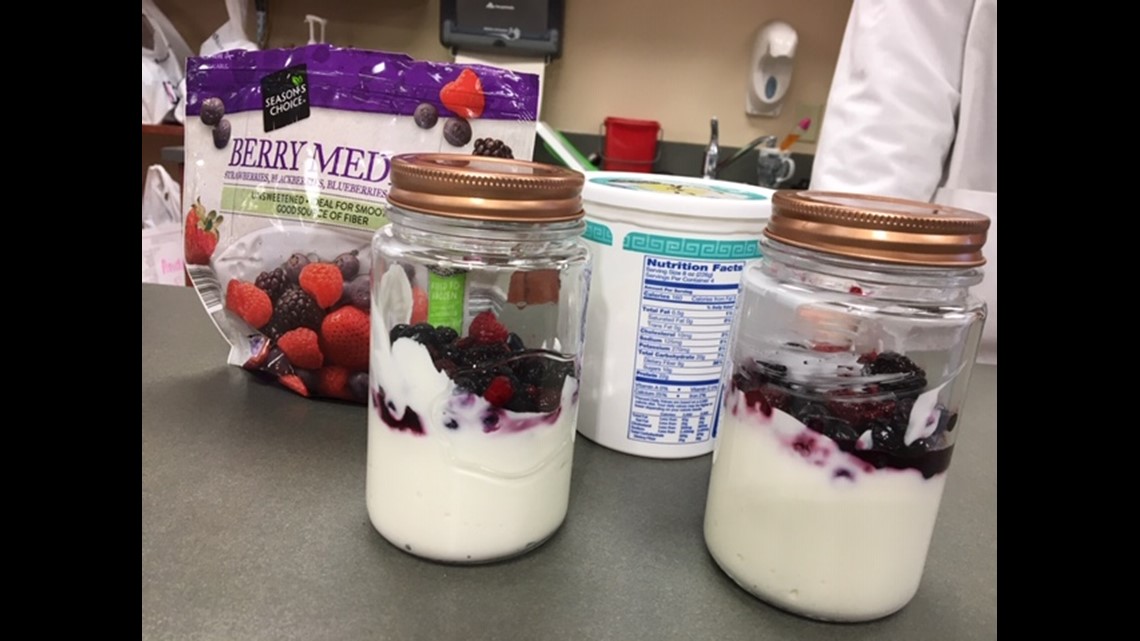 "We are busy, we are running out the door but if you have options that you can grab and take with you, then there's no excuse." Smith said.
For lunch, Smith says we can let our kids make their own version of the popular Lunchable.
This one, however, has no processed meats or cheeses.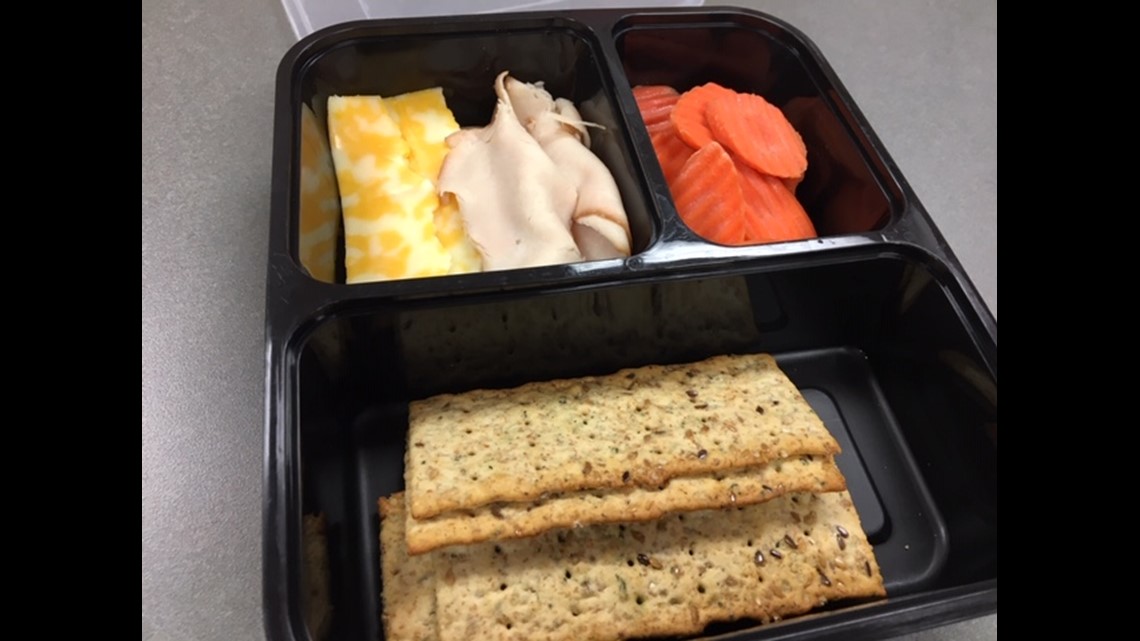 "We did a whole grain cracker. Just some low fat deli meat, some cheese that we didn't even slice up. I just tore it by hand. It doesn't have to be pretty," Smith said.
What about when your kids raid the pantry after school? They want a snack!
Instead of greasy potato chips or cookies, Julie comes up with pre-popped popcorn that doesn't have added butter.
She also included an apple, which can be cut up for a more fun experience for kids.

Smith says it takes time to change your kids' eating habits, so don't expect healthier eating to happen overnight.