TOLEDO, Ohio — While many kids in our area are having their last day of virtual school today, plans are in the works for getting them back in the buildings in the fall.
Some kids are already returning to class and it's a look at what could happen in local schools and ones all over the country.
High schools in South Korea opened for the first time this year on Wednesday.
Seniors returned first, in the first wave of a phased plan to open up all schools after being closed for months because of the coronavirus.
Seniors wore masks and were welcomed at the entrance of their high schools.
Their teachers did temperature checks on them and pumped hand sanitizer in their hands.
Once inside, students and teachers have to wear masks except for at lunch.
They also are required to wipe down their desks.
A school official will keep track of any student or teachers who have a fever and anyone with a temperature over 99.5 degrees is not allowed to attend.
And motorcycles carrying disinfectant spray drove back and forth to disinfect the entrance and the schoolyard.
The superintendent of Seoul's metropolitan office of education said schools have been anxiously waiting for all students the past three months.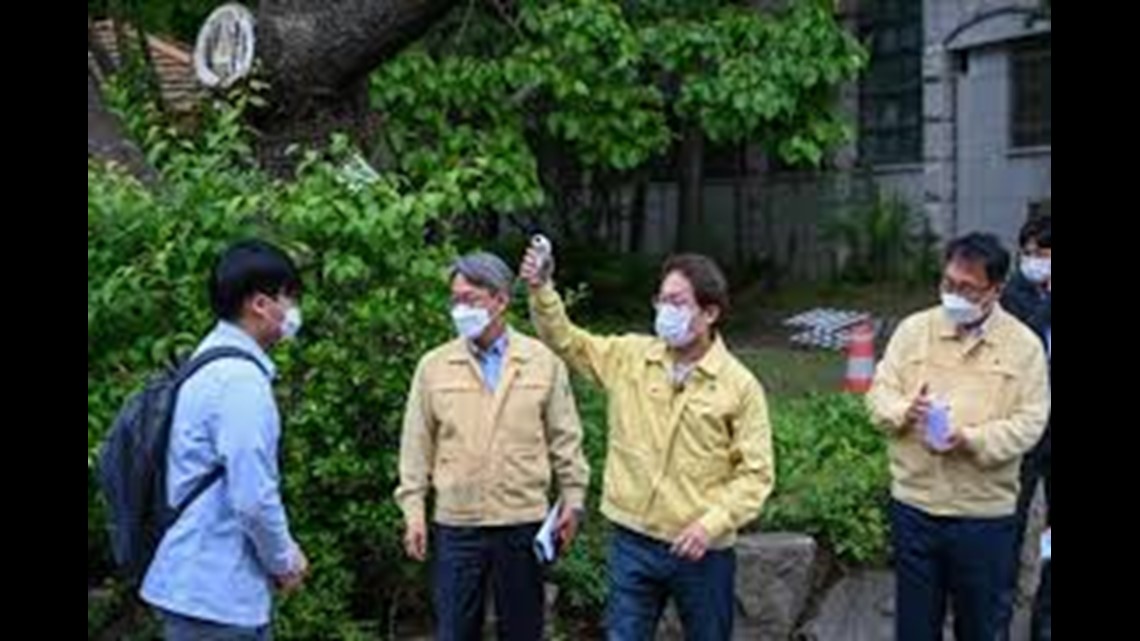 And that from now on, they are entering an important phase where they have to succeed in both education and prevention of the coronavirus.
Students told the reporters there that it's a new start and they can now make new friends and meet new teachers.
One other student said after taking online classes at home, he prefers going to school in person.
That's something local students might already be thinking, while they have been studying from home for more than two months.