TOLEDO, Ohio — Poverty is one thing Toledo has historically been known for, but an organization of dedicated employees and volunteers is working every day to erase it.
Ed and Abbie Barteck, a dad and daughter volunteer team, exemplify the teamwork needed to get the job done. The duo has been volunteering at the organization's downtown Toledo kitchen and warehouse for about two years.
Ed Barteck and his daughter Abbie have been volunteering at Connecting Kids to Meals' downtown Toledo kitchen and warehouse for about two years.
"She is Trisomal 21. She's a special needs child," Ed said of Abbie. "She's an adult now and we believe, her mother and I, that it's very important for everybody to contribute something to society."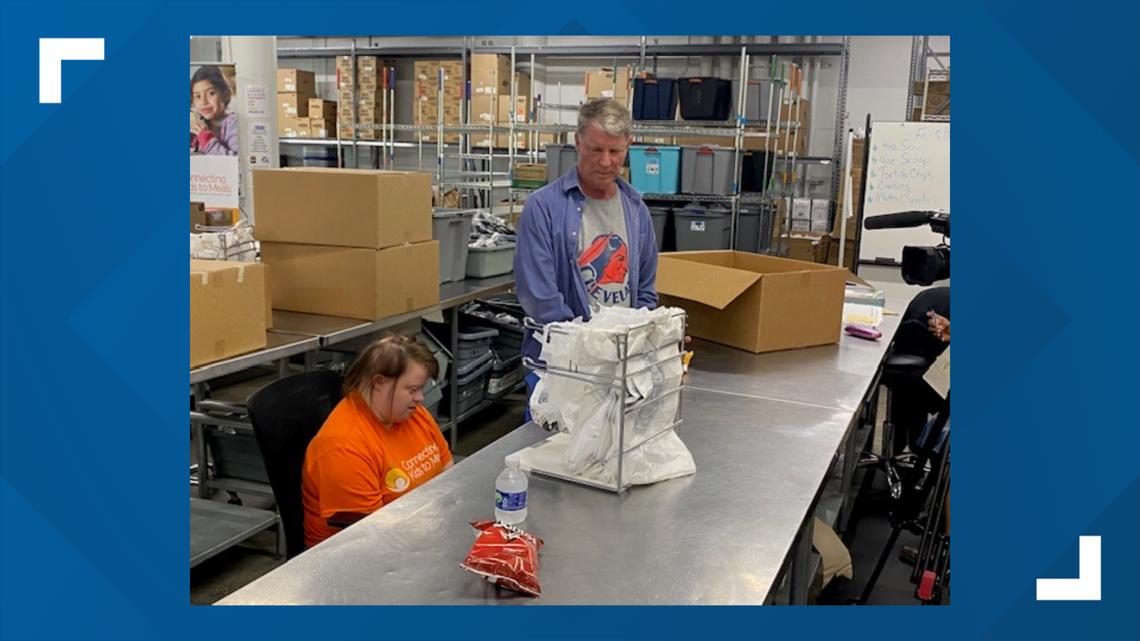 Connecting Kids to Meals' location, adjacent to the Cherry Street Mission on Monroe Street is a well-oiled machine where volunteers like Abbie load up bags of chips to give food to kids in need.
The nonprofit cooks, organizes and packs healthy meals for kids during the summer and after school during the school year. Meals are delivered to places like the Boys and Girls Clubs, YMCAs, schools and libraries.
"We know how difficult it is to try to stay ahead financially and the families that are not blessed as we are," Ed said. "I know that they struggle with putting good food or health food on the table and finding good food."
Working closely with the volunteers are paid workers. No one has been with Connecting Kids to Meals longer than Anne Hefner. She was with the organization 21 years ago when it started as Feed Lucas County Children.
"We have seen kids go through dumpsters trying to find food. And luckily, we were there to give them healthy food, not go through the garbage," Hefner said.
Hefner remembers the first summer when the organization served about 7,000 meals from a tiny church kitchen. 21 years later, Connecting Kids to Meals has served about 7,000 meals in one day over the summer.
"There have been days when there have been rainstorms and they would stand out there, come up to us and dump the water off of their trays just to get some food. That's real," Hefner said.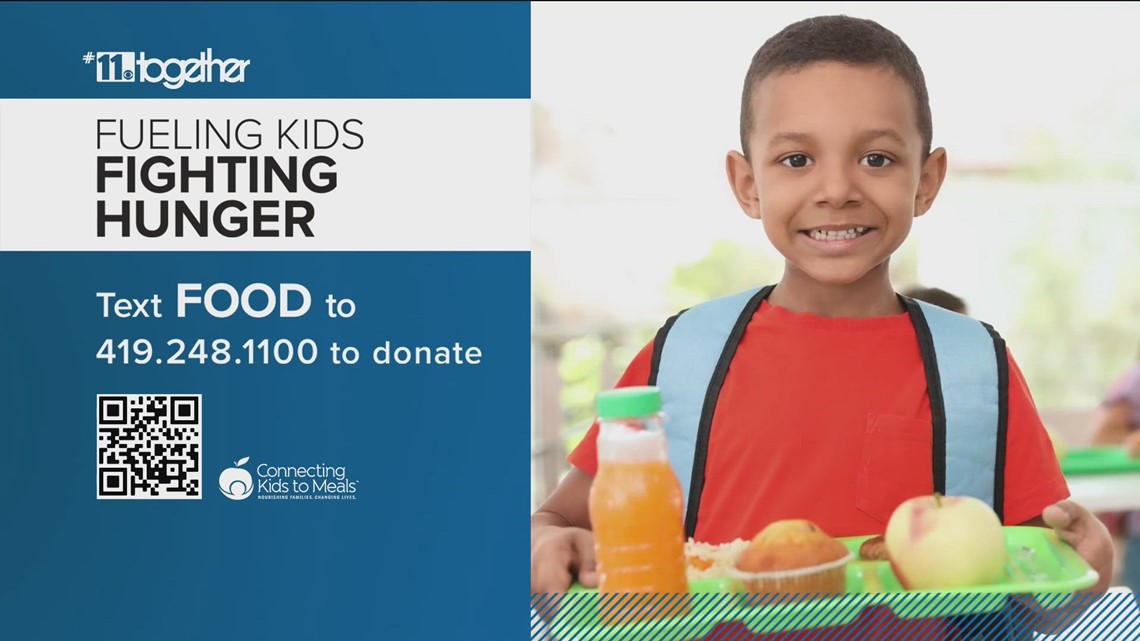 Making a difference in the community is a great feeling, Hefner said.
"We hear it from the kids themselves, their smiles and their thank you's," she said.
Ed Barteck would like others to join him and Abbie as volunteers.
"I believe in ministry opportunities and this is one of those opportunities where I can give my time and opportunity for Abbie to do something constructive. She likes helping people," he said.
There always is a need for volunteers, too.
"Sometimes it just overwhelms us as staff, that we need that extra help," Hefner said.
If you would like to volunteer, call Connecting Kids to Meals at 419-720-1106. You can also make gift card donations or link your Kroger card to the organization, with Kroger's Community Rewards.
MORE LOCAL HEADLINES FROM WTOL 11: