TOLEDO, Ohio — Two months ago, WTOL drew winners for the St. Jude Dream Home giveaway. Mary Pavlov was the lucky winner of the $10,000 La-Z-Boy gift card.
It was a day she never dreamed of, but one she desperately needed.
Back in August, WTOL hosted a day of giveaways. From jewelry to a house and a $10,000 gift card to furnish your own home thanks to La-Z-Boy. Pavlov couldn't believe she won.
"I thought I was going to faint and pass out and I was crying because this doesn't happen to me," Pavlov said. "I don't have luck like this."

Pavlov said the drawing came at the right time. It was the hope she needed on the third anniversary of a devastating flood she survived in Louisiana. She lost everything she owned and is still working to pick up the pieces from the day that forever changed her.

"It was just such a moment of like your life can change on a dime for the better or for the worse," Pavlov said. "It was just a profound moment of like I know where I was three years ago today,I was homeless."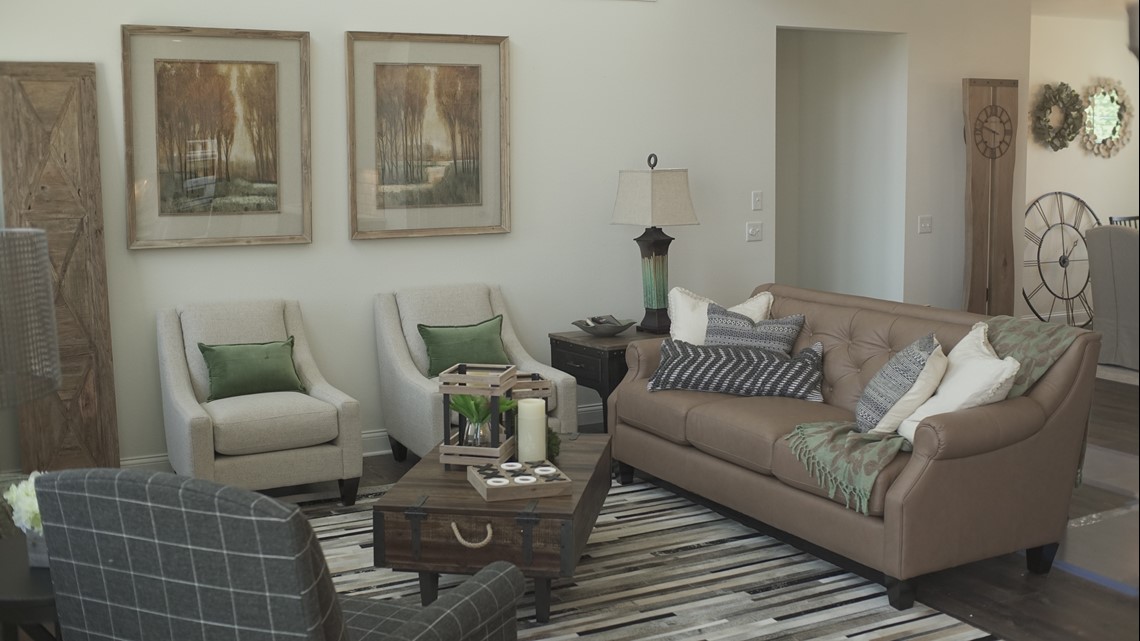 Pavlov recently moved back to Toledo and is still working to find her new home. A home she can fill with $10,000 of new La-Z-Boy furniture and decor.
La-Z-Boy signed up for the St Jude Dream Home giveaway to provide hope for families at St. Jude, but now are also doing the same for Pavlov.

"St. Jude brings comfort to families, La-Z-Boy brings comfort to families in a different way and it's just a natural match," said Matt Simpson, sales and marketing director at La-Z-Boy.

During Pavlov's shopping spree she was most excited to pick out a brand new bed and a llama picture. While she's still making her final choices, she's grateful for a new start in a safe space at no cost. She knows St. Jude does the same thing for their patients and families. It's a comparison that hits her deeply.

"It takes so long to recover from something that is unexpected and that just affects you so deeply and anybody that can help do that for somebody else is like a complete angel," Pavlov said.

Pavlov still has lots of shopping to do with Renee at La-Z-Boy, but she's forever grateful that her tour of the dream home helped make her dream home a reality.