Vinyl sales increased 17% to $1.2 billion in 2022 from the year prior. Plus, 2021 saw a "remarkable resurgence" in sales of physical recorded items, according to the report.
Still, streaming remains the biggest driver of growth in the $15.9 billion recording industry.
In Grand Rapids, Vertigo Music, they feel the boost of vinyl sales.
"Since the pandemic, I think people have been wanting to have an experience at home with music," said Ethan Hohn, a sales clerk. "You can put an album on a record player, and it feels like you're really like living with the music."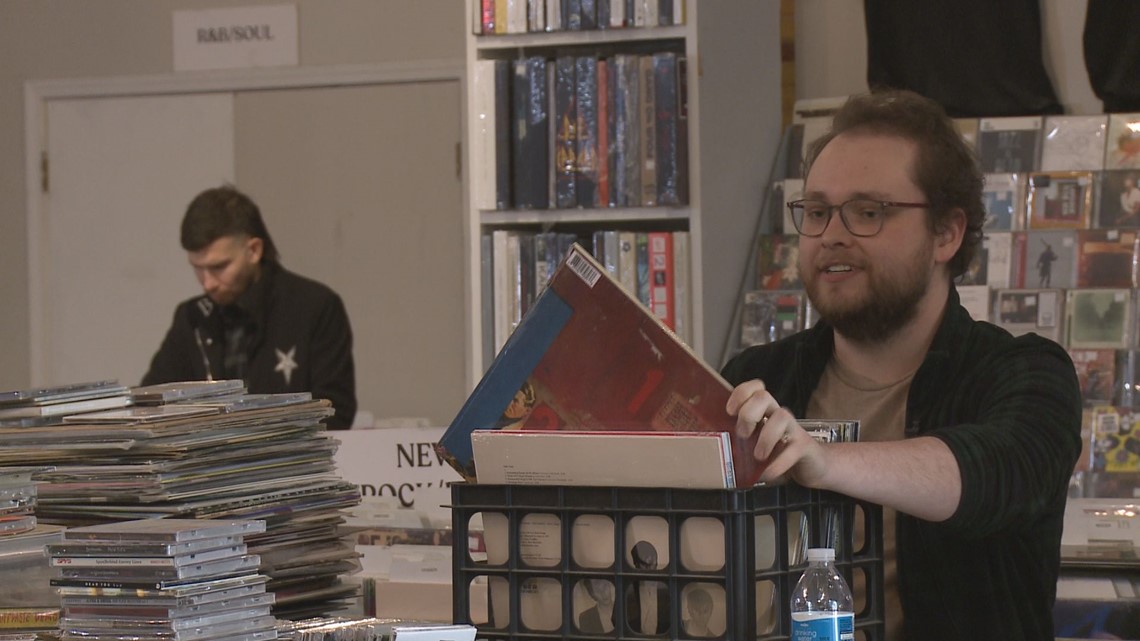 The music store has been in Grand Rapids for 21 years. Hohn says while streaming has made a dent in sales, newfound appreciation for vinyl has been good for business.
"When they say vinyl is bigger than CDs, you don't really realize how big vinyl truly was in the 70s and 80s," said Hohn. "It was the only way you could really listen to music at home. So, those hundreds of millions of units are down to about 40 million units now. But, compared to 10 years ago, like 2007, 2008, when this place was facing closure because of iTunes, it's a huge bump now. We're really feeling that."
Hohn said the store has its share of regulars, but have noticed many new customers over the past few years. Over CDs, he called vinyl "just a cooler format."
Some of the biggest sellers at the store are popular artists like Mac Miller and Tyler, the Creator. They also "order about 35 to 30 copies" of Fleetwood Mac at a time.
RELATED VIDEO: Cascade couple of 31 years makes dream a reality, opens charcuterie storefront